Slain Christian Aid Worker Kayla Mueller's Father Says Obama Is Putting Policy Ahead of Saving American Lives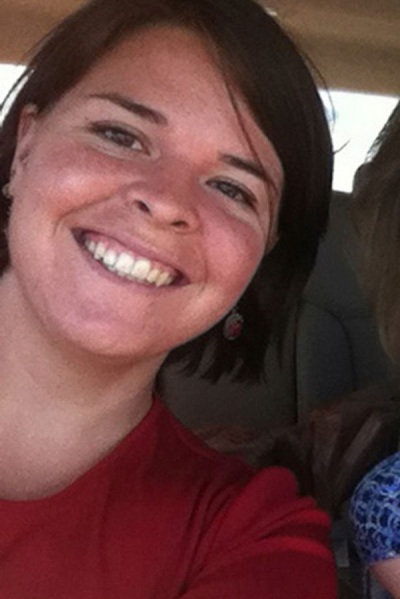 The father of Christian aid worker Kayla Mueller has accused the Obama administration of putting its policy of refusing to pay ransoms ahead of saving American lives. Carl Mueller revealed that ISIS had asked for a ransom for his daughter, but the money was never paid.
"We understand the policy about not paying ransom," Muller told NBC's "Today" show. "But on the other hand, any parents out there would understand that you would want anything and everything done to bring your child home. And we tried. And we asked. But they put policy in front of American citizens' lives."
U.S. officials confirmed the death of 26-year-old Kayla Mueller last week at the hands of ISIS. The terror group had claimed that the aid worker, who was captured in Syria in 2013, died during a Jordanian airstrike, though the U.S. hasn't established the cause of her death.
Obama explained that the U.S. had tried to rescue Mueller, but wasn't willing to pay ISIS' asking price, which wasn't revealed.
The U.S.'s policy stands in contrast to a number of European countries, including France, Germany and Italy, which have paid money to have their citizens freed.
Obama told Buzzfeed at the time that the U.S. can't risk sending money to terror groups that can potentially be used to harm other American citizens.
"The one thing that we have held to is a policy of not paying ransoms with an organization like ISIL. And the reason is once we start doing that, not only are we financing their slaughter of innocent people and strengthening their organization, but we're actually making Americans even greater targets for future kidnappings," the president said.
Obama did, however, negotiate with the Taliban for the release of U.S. Army Sgt. Bowe Bergdahl who was held captive for five years after he abandoned his outpost in Afghanistan in June 2009.
Obama's decision to negotiate with the Taliban to release Bergdahl in exchange for five high-profile Afghan inmates held by the U.S. military in Guantanamo Bay, Cuba, including the former head of the Taliban's army, was criticized by both Democrats and Republicans, such as Sen. Dianne Feinstein, D-Calif., who said Obama failed to give advance notice to Congress before releasing detainees from Guantanamo Bay, as required by the National Defense Authorization Act.
In a letter to her parents in 2014, where she also talked about the inspiration she drew from her Christian beliefs, Mueller said that she did not want to burden her parents with negotiations for her release.
Mueller said: "I DO NOT want the negotiations for my release to be your duty, if there is any other option take it, even if it takes more time."
Marsha Mueller, the Christian aid worker's mother, said that she trusts the Obama administration wanted to help her daughter with what they could.
"I think they wanted to. But I think again, it's the policy. And I don't think anyone had any idea this group would be as powerful as they were," she said.
Hundreds of mourners lit candles for Mueller last week in her hometown of Prescott, Arizona, honoring the memory of the young woman who had left her mark on the community.
Her brother, Eric Mueller, reflected in a speech that his sister is "in God's hands" now.
"We will make it, knowing you are still here in spirit. I still feel your touch. I still feel your hugs. I know you are protecting us. God works in mysterious ways — ways we don't agree with, ways we don't understand — but sometimes he takes his angels home early. I'll never stop loving you. I love you, Kayla," Mueller said.