ISIS Horror: Terrorists Who Killed Priest on Hit List Were Known Islamic Radicals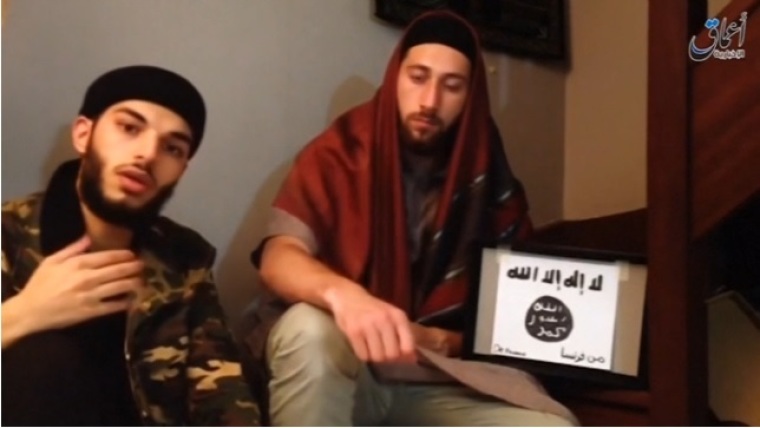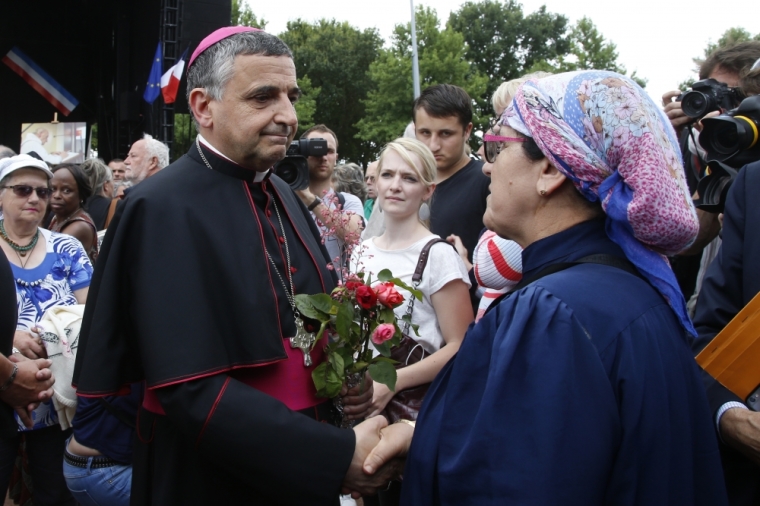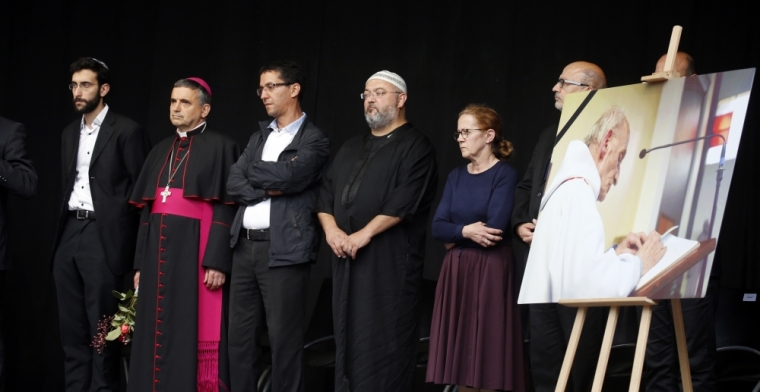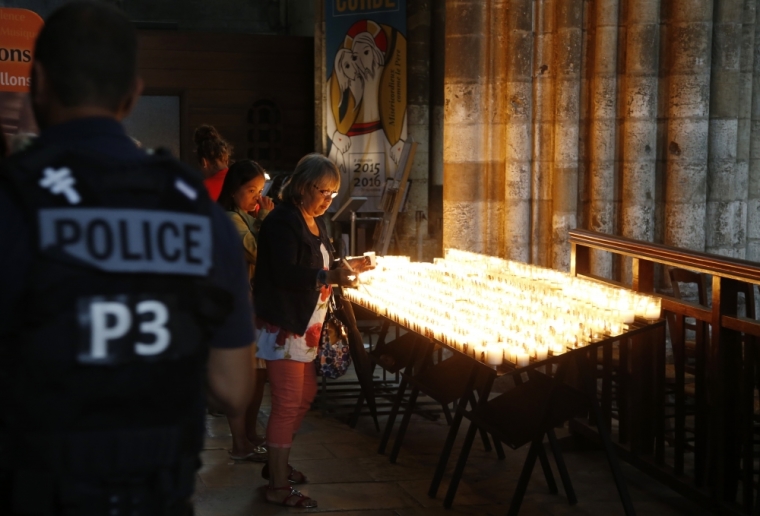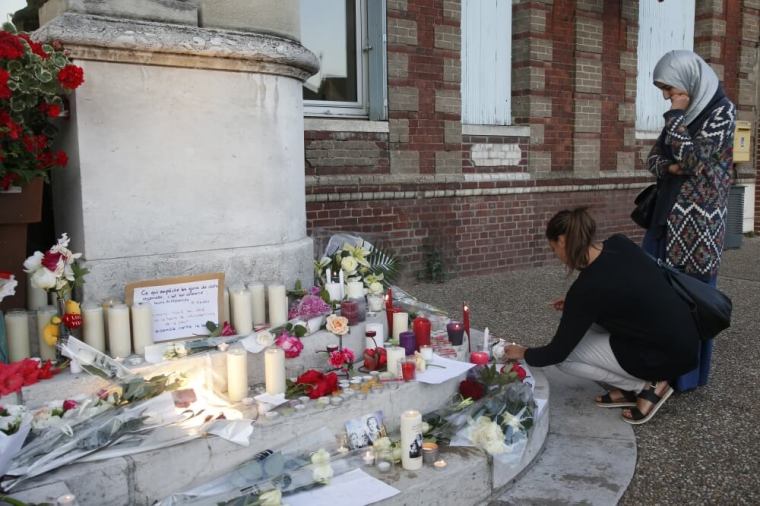 View Photos
Both killers involved in the brutal murder of French Priest Jacques Hamel and the kidnapping of five people during a raid on morning mass at a Catholic church in Normandy, France, have been identified.
Days after 19-year-old Adel Kermiche from Northern France was identified as one of the two men who raided the Church of the Gambetta in the Saint-Etienne-du-Rouvray district of Normandy on Tuesday, the second assailant has also been identified as 19-year-old Abdel-Malik Nabil Petitjean from Eastern France. The two men stabbed Hamel in the chest, slit his throat and wounded others held hostage inside the church.
According to The Associated Press, French prosecutors used DNA tests to identify Petitjean. Additionally, a security official confirmed that Petitjean was the unidentified man featured in a photo distributed to police with a warning that he might be plotting an attack.
Petitjean and Kermiche were both shot and killed by authorities as they exited the church after they murdered the priest.
According to the security official, Petitjean was spotted at a Turkish airport going to Syria on June 10. However, the official said he did not go to Syria. Instead, he "turned around" and returned to France on June 11. He wasn't pointed out to French authorities until June 29.
Kermiche, who was identified via fingerprints, was also known to have ties to radical terrorists and twice tried to join the Islamic State in Syria. Kermiche's first attempt ended with him being stopped by German police in March 2015 and sent back to France. He was given parole and was awaiting trial.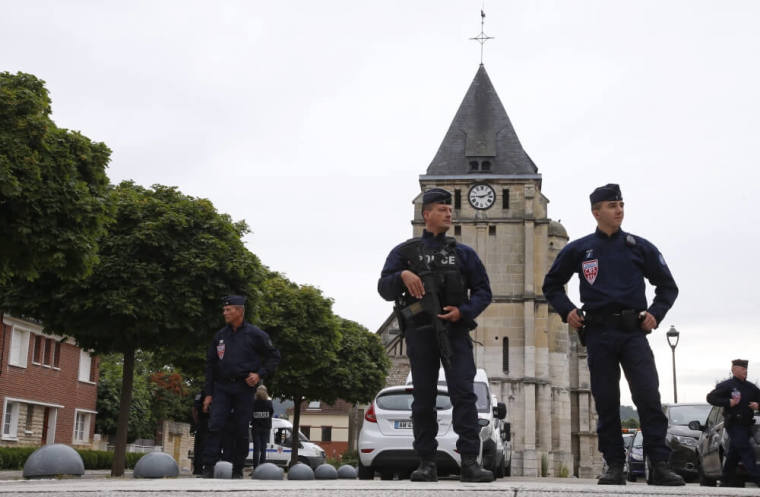 Kermiche again tried to travel to Syria two months later, this time through Turkey. He was caught and sent back to France again. French authorities initially jailed Kermiche. However, he was later released by a judge and placed under house arrest with a monitoring bracelet at his parents' house as he awaited trial.
Since Kermiche's house arrest was limited, his bracelet was turned off everyday from 8 a.m. to 12:30 p.m., BBC reports.
The Christian Post reported on Wednesday that the Church of the Gambetta was found on an Islamic State hit list from 2015. The terror group claimed responsibility for the attack on Wednesday by releasing a video purporting to show the two teenagers pledging their allegiance to the jihadists.
The Associated Press reports that Kermiche identified himself in the video by the nom-de-guerre Abul Jaleel al-Hanafi and identified Petitjean by the name Ibn Omar. In Arabic, Kermiche is shown pledging allegiance to the leader of the IS.
"We pledge allegiance and obedience to Emir of the faithful Abu Bakr al-Baghdadi in hardship and in ease," Kermiche is quoted as saying.
In light of the fact that the teenagers' radicalization and attempts to travel to Syria were known to authorities, the French government has been widely criticized for failing to protect its citizens.
According to The Guardian, a teenager who knew Kermiche told RTL Radio that he made no secret of his desire to attack the church.
"I wasn't surprised. He talked about it all the time," he said. "He talked about Islam, the things like this he was going to do. He talked about the Quran and Mecca and he told me 'I'm going to attack a church.' He said this two months ago on leaving the mosque. On my mother's life I didn't believe him."