ISIS Threatens to 'Slaughter' Apostate Muslims Who Vote in US Elections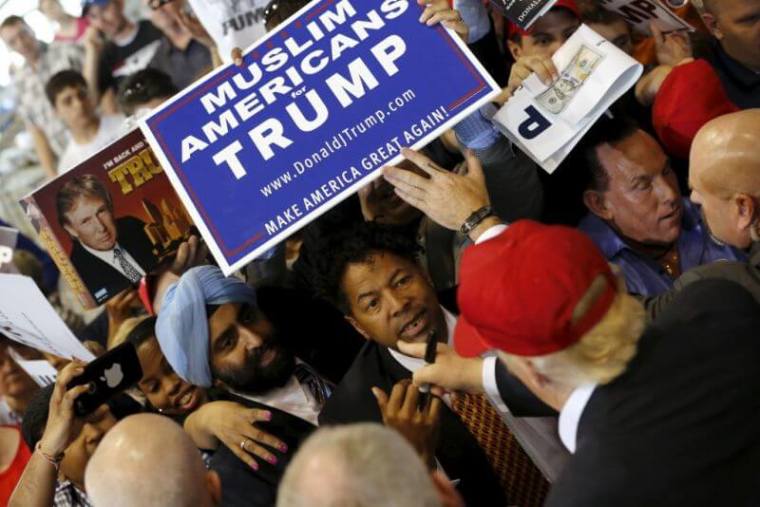 Al Hayat Media Center, the news media arm for ISIS, has demanded in a seven-page document that American Muslims refrain from participating in the upcoming general elections and threatened those who plan to vote with "slaughter."
The document issued over the weekend and titled "The Murtadd Vote," explains that to participate in the democratic process was to act against the Muslim brotherhood and Allah.
"The muwahhidin (true believers) should say to the modern mushrikin (apostates): O disbelievers, we do not worship 'the people.' We worship only the Lord of all peoples. Indeed, we are disassociated from you and from 'the people' you worship besides Allah. We denounce your democratic kufr. Enmity and animosity have forever emerged between us and you until you disbelieve in 'the people' and believe in Allah alone. Indeed, we have come to slaughter you and smash your ballot boxes," the document warned.
The document also criticized western Muslims for forming alliances with both Republican and Democratic presidents over the last 16 years with the hope of protecting Muslim interests only to suffer what they see as a betrayal of promises from George W. Bush in 2000 to current Democratic President Barack Obama.
"These claimants of political awareness went as far as campaigning for the Republican Party – one of the two major sects of American paganism – and its then presidential nominee, George W. Bush. They justified their active support of Bush with his election promises, as during the election campaign, Bush had criticized Clinton's interventionism in Somalia, denounced the usage of secret evidence against Arab Americans, and portrayed himself as a 'compassionate conservative' who would aid minorities and strengthen 'faith-based and community' organizations," the document noted.
"He even had stated, 'I don't think our troops ought to be used for what's called nation-building,' as well as, 'If we don't stop extending our troops all around the world in nation-building missions, then we're going to have a serious problem coming down the road. And I'm going to prevent that'!" ISIS recalled.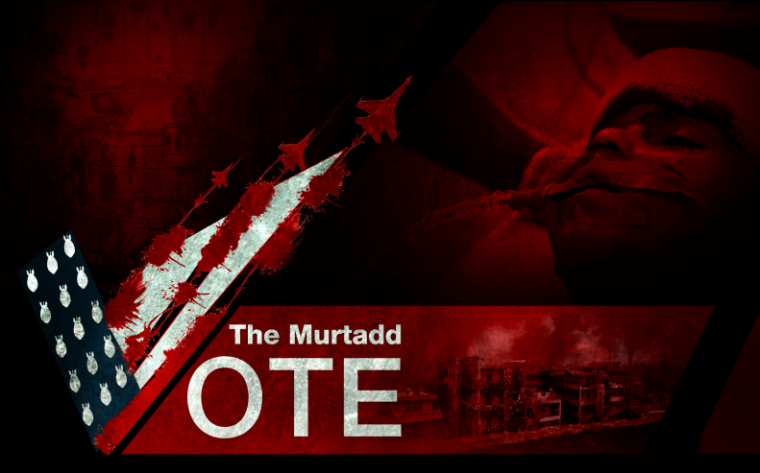 The Islamic militant group said American Muslim voters, through their voting in the presidential elections, helped sanction the war against Islam.
"In addition to committing the apostasy of democratic voting, they share in the crimes committed by Bush against Islam and the Muslims throughout his eight years of rule. The murtadd voters, however, did not learn, as by '2008,' Obama got up to 90 percent of their vote. And after almost thirty years of history proving to the entire world that there is no difference between the American Republican and Democratic parties in their policies against Islam and Muslims, the murtadd imams of the so-called 'Muslim Brotherhood' and its sister sects continue to advocate voting in the pagan festivals of US democracy," ISIS said.
The organization said Muslims were now lining up to support Democratic nominee Hillary Clinton who they suggest will only continue the war against Islam.
"They refuse to see that Obama interfered — both directly and indirectly — against the interests of Muslims just as Bush senior, Bill Clinton, and Bush junior had done before him. Obama invaded Iraq and Sham, backed the Jewish state and Arab tyrants, interfered in Libya (fearing the arising and spreading of jihad, just as Clinton had done in the Balkans), continued Bush's drone strikes and proxy wars in Yemen, Afghanistan, and Somalia, and preserved Guantanamo Bay, breaking almost every election promise he had made, something that both Donald Trump and Hillary Clinton would undoubtedly do just as their predecessors had done before them," the document argued.
"The only differences between Trump and Clinton are that Clinton is more skilled in 'political correctness,' giving her leverage in the sorcery of hypocrisy, that she is a female feminist – and the Prophet said, 'Never shall a people who give their leadership to a woman be successful' (Reported by al-Bukhari from Abu Bakrah) — and that Trump is impulsive and unpredictable," it continued.
"Clinton's doublespeak is meant to spellbind nationalist 'Muslims' and liberal 'Islam,' for she wants to secure the murtadd vote and believes that American 'Islam' is a project that can be projected to other countries, thereby leading more Muslims astray towards apostasy and eternal Hellfire. Allah said, 'Never will the Jews or the Christians approve of you until you follow their religion,'" ISIS charged.
"May Allah make this year's US presidential election a dreadful calamity like no other to have struck America throughout its pathetic history," the document ended.