ISIS War: U.S.-backed Syrian Militia Captures Karama, Ready for Raqqa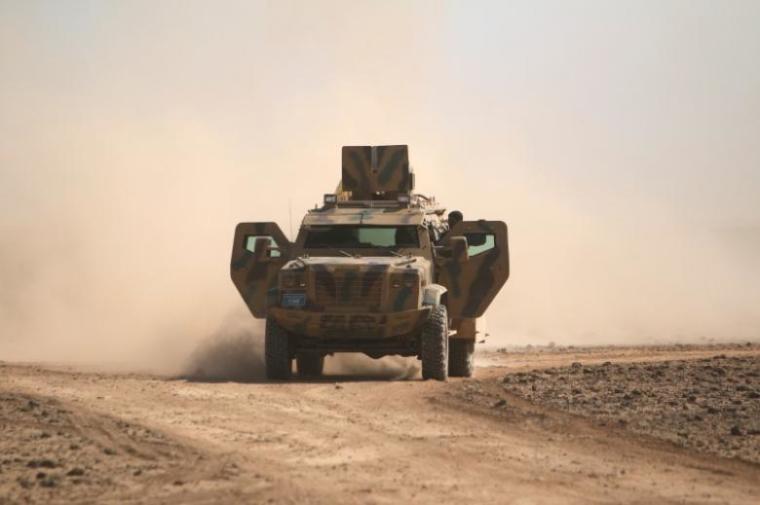 A Kurdish and Arab Syrian militia backed by the United States has captured the town of Karama as it prepares for an assault on the Islamic State stronghold of Raqqa that it expects to take place in early April, it said on Sunday.
The Syrian Democratic Forces (SDF) has trapped Raqqa in a shrinking pocket of territory on the northern bank of the Euphrates and has advanced toward it in a multi-pronged offensive over several months.
Dejwar Khabat, a field commander with the SDF, said he expects the assault on Raqqa to begin in early April, affirming a timeline reported by Reuters earlier this month, after the U.S.-backed militia closes the gap on the city on more fronts.
He was answering Reuters questions in a press conference with local reporters in Karama, the last significant town to the east of Raqqa, which lies about 18km (11 miles) away along the Euphrates. Another thrust of the SDF advance has already reached a few kilometers from Raqqa in the northeast.
The Syrian Observatory for Human Rights, a Britain-based war monitor, said the SDF had almost completely captured Karama but that clashes between it and Islamic State were still going on.
To the west of Raqqa, the SDF is aiming to capture the town of Tabqa on the south bank of the Euphrates, along with a nearby dam and airbase after US helicopters helped the militia's fighters establish a bridgehead across the river last week.
Khabat said the SDF has besieged the airbase, but the Observatory said it was still several kilometers away. It was captured by Islamic State at the height of the group's expansion in August 2014 and the jihadists then killed at least 160 captive soldiers, the Observatory has said.
Islamic State has retreated with increasing pace over recent months in the face of three rival military campaigns against it in Syria. The SDF, backed by a US-led coalition, has pushed Islamic State from the north and northeast.
Syrian rebels fighting under the flag of the Free Syrian Army and backed by Turkey have taken a swathe of territory in the north along the Turkish frontier. And the Syrian army and its allies Russia, Iran and Shi'ite militias, are advancing east of Aleppo and east of Palmyra.
The Syrian army advance east of Aleppo has reached the Euphrates about 55km northwest of Tabqa, but Khabat said he did not think it had sufficient forces to enter the battle for the town.
He added that the SDF would not allow any other military force to enter Raqqa.