Islam and the Mistreatment of Women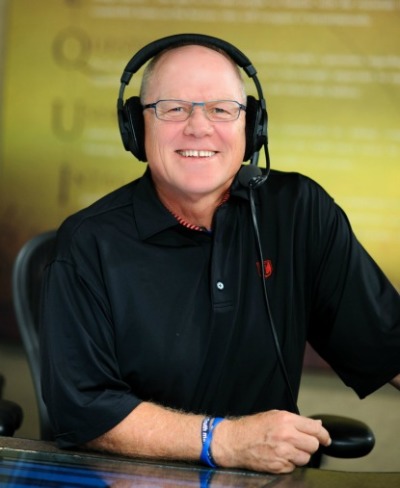 Many Muslims are peaceful and tolerant, and it has become fashionable in the West to portray Islam as a peaceful and tolerant religion, even in the wake of terrorist attacks like the recent one in New York. But it's hard to buy into this charade when it comes to Muslim treatment of women under Sharia law. Plainly put, Sharia subjugates women in virtually every area of their lives.
Allah's decrees enshrine inequality. Although Allah allows a husband to beat his wife, there is no provision in the Qur'an for a wife to beat her husband. Nor can she initiate a divorce. Only men can do so, and with relative ease.
In "Heretic," Ayaan Hirsi Ali explains the shackles of sharia for women, including "the right of men to have unfettered sexual access to their wives, the right of men to practice polygamy, and the restriction of women's legal rights in divorce cases, in estate law, in cases of rape, in court testimony, and in consent to marriage."
According to Sharia, women (and little girls) who are captives of war can be raped by their Muslim captors. But girls who have sex outside of marriage are flogged, and women who commit adultery are stoned.
Two incidents almost 14 centuries apart show just how deeply the exploitation of women is ingrained In Sharia.
In August 2014, after Muslim fighters captured Yazidi villages in the Sinjar region of northern Iraq, they executed the men and adolescent boys by spraying them with automatic-weapons fire. What happened to women and children might truly have been worse.
As chronicled in the Islamic State on-line magazine "Dabiq," "After capture, the Yazidi women and children were then divided according to the Sharī'ah amongst the fighters of the Islamic State who participated in the Sinjar operations, after one fifth of the slaves were transferred to the Islamic State's authority to be divided."
Captives were sent "to Syria or to other locations inside Iraq, where they were bought and sold for sex." According to a report in The New York Times, one of the captives, a 12-year-old Yazidi child, was raped by a devout Muslim fighter who "took the time to explain that what he was about to do was not a sin. Because the preteen girl practiced a religion other than Islam, the Quran not only gave him the right to rape her — it condoned and encouraged it."
Sadly, the victim was just one of countless thousands in the history of Islam.
In 627, Muhammad and his fighters invaded the villages of the prosperous Banu Mustaliq Jewish tribe on the shores of the Red Sea. As with the Yazidis, the Jewish men and boys murdered by Muhammad and his Muslim hordes were spared the unthinkable atrocities their loved ones were about to suffer. In accordance with the law of Allah, many were raped, others sold as chattel.
Muhammad, revered by Muslims the world over as the founder of their religion, took a Jewish woman as booty after having her husband and hundreds more men beheaded. Then he forced her on his bed and added her to his stable of wives and concubines.
Though the Yazidi and Mustaliq atrocities bookend nearly 1,400 years of Islamic history, their treatment of female captives was virtually identical. Why? Because, as chronicled in "Dabiq," what the Islamic State does in the 21st century is an authentic application of the teachings and practices of Muhammad.
Ayaan Hirsi Ali tells the horrifying story of a 13-year-old girl in Somalia who was found guilty of adultery after reporting that she had been raped by three men. Aisha Ibrahim Duhulow — named after Muhammad's 9-year-old wife — was dragged, screaming and flailing, into a sports stadium in Kismayo to be stoned.
"It took four men to bury her up to her neck in the hole," Hirsi Ali wrote. "Then fifty men spent ten minutes pelting her with rocks and stones. Then she was dug out of the ground and two nurses examined her to see if she was still alive. Someone found a pulse and breathing. Aisha was returned to the hole and the stoning continued."
After she died, "a local sheik told a radio station that Aisha had provided evidence, confirmed her guilt, and 'was happy with the punishment under Islamic law.'"
When will equality-minded Americans stand up for women's rights around the globe?