9 Christians Killed by Islamic Rebels on Christmas Day in Philippines
9 Christians Killed by Islamic Rebels on Christmas Day in Philippines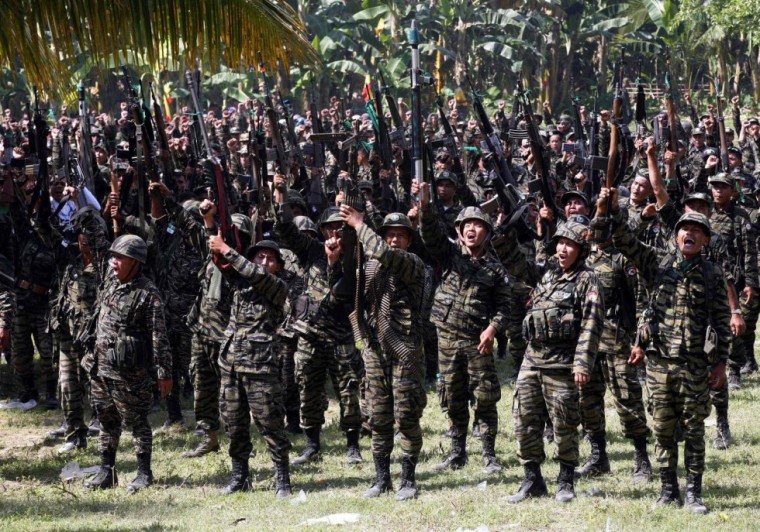 As many as 200 Islamic rebels killed at least nine people from Christian villages in the southern Philippines in attacks on Christmas Day, officials have said.
The Associated Press reported that clashes between government forces and Islamic rebels took place in three different provinces across the country on Christmas Eve and Christmas Day.
Regional military spokeswoman Capt. Joan Petinglay revealed that the dead include nine Christian villagers shot down by the Bangsamoro Islamic Freedom Fighter insurgents, while military forces killed at least five of the rebels.
Petinglay explained that close to 200 rebels carried out a total of eight attacks on Thursday and Friday, seeking to destabilize the country and inflict terror upon the civilian population.
"We learned that the BIFF had plans to attack civilians and our detachments so we went on heightened alert even before Christmas," Petinglay said. "That prevented the rebels from attacking villages and inflicting more casualties."
The military spokeswoman revealed that a number of villagers hid in a nearby Catholic Church as word of the Christmas Day attacks spread around the region.
Colonel Ricky Bunayog, commander of the local battalion in the southern island of Mindanao, told AFP that the Muslim rebels are trying to retake what they see as their ancestral homeland from Christians in Mindanao.
"Since (Saturday), it has been quiet. But the damage has been done. People on the outskirts are scared and at night, they move to the centre of the town," sleeping in the local gymnasium, Bunayog said.
"I tell them we have enough security forces but they are too scared," he added.
At least some of BIFF's leaders have also declared their support to the Islamic State terror group in Iraq and Syria, and have targeted the majority Roman Catholic population of the Philippines.
Clashes between rebels and the government have grown deadlier in 2015, with a military offensive leaving at least 100 Islamic gunmen dead earlier this year.
The BIFF rebels broke off from a larger Islamic rebel group a number of years ago, because they refused proposals for peace talks and negotiations with the central government.
Pope Francis reacted to news of the Christmas Day killings by calling on all believers to reject violence in the name of God.
"The Holy Father was deeply saddened to learn of the senseless killing of innocent people in Mindanao, and he sends condolences to the families of those who lost their lives. His Holiness prays that security and safety will be established for all people in the region, so that dialogue, tolerance and peace may enable each person to live free from fear," Cardinal Pietro Parolin, the Vatican's Secretary of State, said in a letter to The Most Rev. Giuseppe Pinto, the Apostolic Nuncio in the Philippines.
"He asks all believers to reject violence in the name of God who is love, and invokes abundant divine gifts of consolation, mercy and strength upon those affected by this tragedy," the letter added.