In Isolated World of Pastors, Churches Mum on Troubling Clergy Suicides
The Silence
The Christian Post reported on each of the pastor suicides highlighted in this report, but church staff caring for the affected families and congregations all declined to discuss the matter publicly, especially in the days and weeks following the tragic events.
For example, Lakesia Toomer, a Bibb Mount Zion Baptist Church official, told CP in 2013, "We consider this a private matter between the family and the BMZ church family. We kindly ask that the public respects our privacy at this time." 
More than four years later, when asked if he was willing to share anything from the experience of losing a pastor to suicide in February, Paul Little, the church's new senior pastor, said the time wasn't yet right.
"I'd be willing to do something. Just trying to make sure the family is comfortable. I think it's necessary for us to tell the story but we also have to be sensitive to the timing as well," Little said.
Pingleton explained that the reluctance of churches to openly discuss suicide and other mental health issues is one of the reasons the problem endures.
"I attribute what you experienced to what I called the unholy trifecta — silence, shame and stigma — about mental health issues and especially suicide being the chief of those, there is a deafening silence," he said.
"And there is pervasive shame which causes us to hide from Genesis 3 on, and then there is this consistent stigma for mental and relational health problems, because suicide is a relational thing. It's not just a mental thing. It is often referred to as the ultimate act of self-centeredness, for example, or the ultimate act of last revenge, to play the quintessential or penultimate guilt trip on one's loved ones," he continued.
"We need to end the silence, eradicate the shame and erase the stigma because there's still so much [to deal with]. It's against the rules to struggle in a church. You just don't have enough faith, you don't read the Bible enough, you need to pray more. We would never say that to somebody with diabetes or cancer or that you shouldn't take medication," he said.
A 2014 LifeWay study found that 66 percent of Protestant senior pastors seldom discuss issues of mental health with their congregations. That number includes 49 percent who rarely or never address the issue. Just 16 percent speak about mental illness once a year while 22 percent are reluctant to help those who suffer from acute mental illness because it takes too much time.
Jerram Barrs, professor of Christian Studies & Contemporary Culture who is also a resident scholar of the Francis A. Schaeffer Institute at Covenant Theological Seminary in St. Louis, Missouri, says he has experienced the death of three pastors who were either close friends or acquaintances over his 72 years of life.
He agrees that "many churches don't handle emotional and mental problems" well and silence on the issue is a major problem.
"I think almost all churches need to handle it better. There are very few where people who are very severely or mentally broken who feel comfortable and welcome (in churches)," Barrs said. "Richard Baxter said the church is a mere hospital in the present age and we'd do well to remember that. A good church should be like that."
In discussing the suicide of a pastor who was a close friend that happened nearly 25 years ago, Barrs asked for discretion in highlighting his name or even referencing the friend's church because the pastor had been battling personal sins which most of his congregation did not know about.
The Pastor's Burden
Mark Medina is a transitional pastor who is helping Valley Presbyterian Church in Green Valley, Arizona, recover from the 2016 suicide of their late pastor, Lawrence "Larry" DeLong.
While he was not authorized to discuss DeLong's case, he said that in decades of coaching other pastors he has found that many pastors struggle because they don't know how to self-differentiate.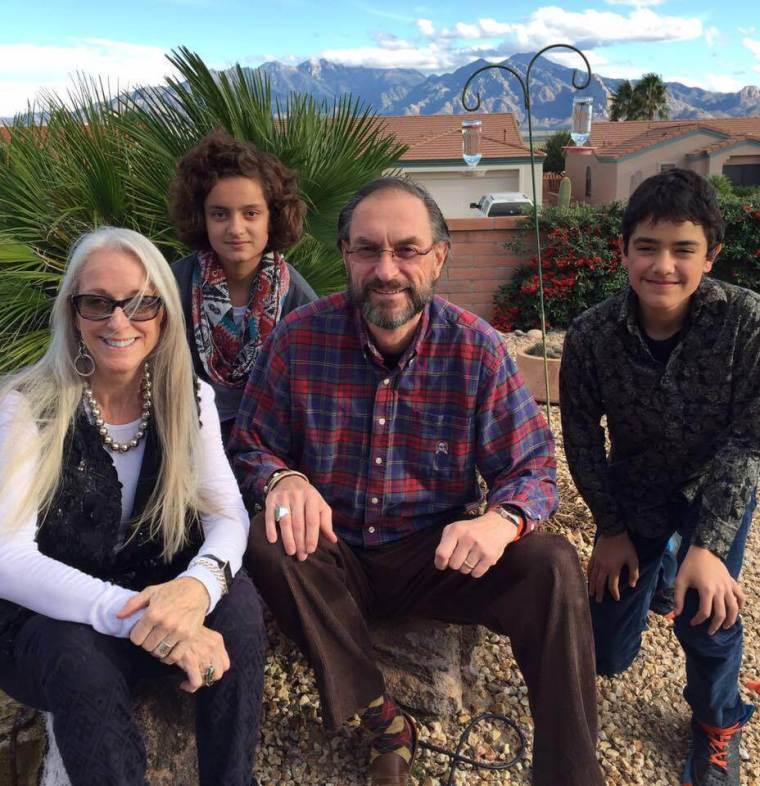 "I work with high-conflict churches and a lot of churches I know, in the past that I have worked with, they don't know how to deal with conflict. And that's a lot of pastors that do not know how to deal with conflict. A lot of them don't have the skillset, and I'm talking about all kinds of pastors," he said.
"A lot of pastors lose their clergy objectivity that they get so enmeshed in a system they can't see their way through. A lot of the folks that I've worked with in helping them get out of difficult situations is to give them some skills on how to create an environment where you can have discussions and not take it personally," Medina continued.
"A lot of seminaries and Bible colleges do not teach people how to deal with conflict or to even mediate. So yes, you can have the Gospel of Jesus Christ as your guiding light and things like that, but you still have to work in a church that is full of broken people.
"The pastor has to understand that he or she is also a broken person and has to rely on God and also has to have the skillset to deal with a particular church. So that's why I'm always about working with pastors," he said.
To highlight the burden of the various roles that clergy are often called to play, researchers in a 2002 report called Mental Health Issues Among Clergy and Other Religious Professionals: A Review of Research, cite the work of Dennis Orthner, a social work professor at the University of North Carolina on United Methodist ministers.
Orthner's national survey of 2,000 United Methodist ministers, found that while pastors found their work to be rewarding it was also seen as demanding. He noted that among their many responsibilities, pastors are required to fill a variety of roles at once "including administrator, teacher, preacher, counselor, and fundraiser. There are few times when pastors are not 'on call,' and they often must deal with persons who are severely troubled."
In their role as counselors, the report notes, "researchers have found that pastors are the primary mental health counselors for tens of millions of Americans. They are frequently the first persons to help with a family or marital problem or a personal crisis."
The National Institute of Mental Health also found that clergy are as likely as mental health specialists to have a person with a Diagnostic and Statistical Manual of Mental Disorders diagnosis come to them for help.
When it came to clergy and their own mental health, however, the authors of the study who looked at five databases of medical, nursing, psychology, religious and sociological research on a group of 250 religious professionals spanning the period 1975–2000, found Protestant clergy suffered the most work-related stress and had low levels of coping support.
"Among the group, Protestant clergy had the highest overall work-related stress and were next to the lowest in personal resources to cope with the occupational strain. Ministers, especially those who were sole pastors, indicated that they frequently felt isolated and had few friends and colleagues to ... turn for help. Many Protestant clergy expressed concern about their inability to set time limits, show their vulnerability, or express appropriate anger with parishioners," the report said.
While most United Methodist pastors were found to have high levels of self-assurance, researchers raised concern about "the nearly one in six clergy who showed signs of serious distress with their high levels of isolation, loneliness, fear, abandonment, anger, and boredom. Pastors without a strong sense of well-being and personal adjustment will have a hard time guiding others in their spiritual development," the report said.