Israel Defense Forces General Warns Hamas, ISIS Formed Alliance in Egypt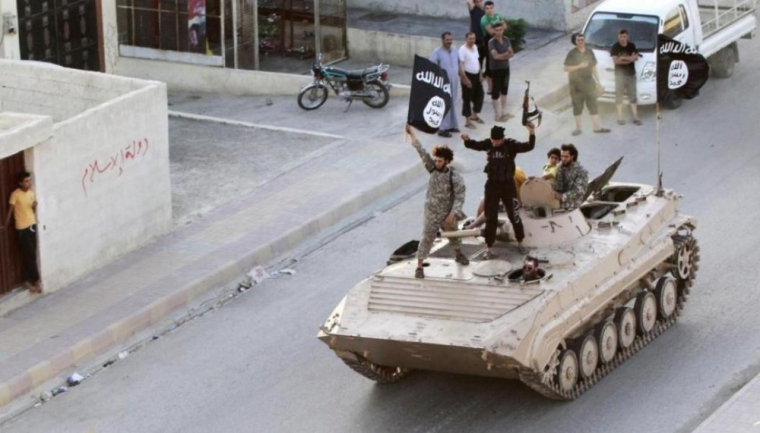 The Israel Defense Forces (IDF) recently said that the Palestinian Hamas group has formed ties with the Islamic State terror organization in Egypt.
Maj.-Gen. Yoav Mordechai, who serves as coordinator of government activities with the IDF, asserted the alliance in an interview with YNet News last week, saying that Hamas fighters in Gaza have been traveling to Egypt to aid the Sinai Islamic State branch, while ISIS militants have been receiving care in Gaza hospitals.
Mordechai pointed specifically to a Salafi militant named "Mahmoud Z." and a Sinai militant named Ibrahim Abu Qureia, saying the two have been involved in communication between Hamas and ISIS in Egypt.
Additionally, Mordechai said that Hamas fighters have joined the Islamic State in the Sinai Peninsula to wage war against Egypt's army, which has attempted to crack down on the ISIS terror group in recent months.
As Breitbart Jerusalem reports, following Mordechai's recent interview, the Islamic State leadership in Syria and Iraq condemned its Egyptian branch for allegedly collaborating with Hamas.
"Collaboration with Hamas is unacceptable and contravenes Sharia law, because Hamas' demeanor is incompatible with the principles of our religion, and cannot be seen as Islamic," the ISIS leaders stated in a letter to Abu Osama al-Masri, who leads the terror group's Egypt branch.
This is not the first time Israel has accused the Hamas group of aiding the Islamic State.
In July 2015, Mordechai told Al Jazeera that Hamas was responsible for training Islamic State fighters.
"We know that Hamas, and I have verified information, that Hamas in Gaza is assisting ISIS Sinai Province both in organization and armaments," Mordechai said at the time.
The Egyptian army and the Sinai Islamic State branch have been in conflict in recent months, with Egyptian President Abdel Fattah El-Sisi vowing revenge on the terrorist group after it beheaded 21 Christians in Libya in February 2015.
In a statement, the Egyptian president pledged "necessary means and timing to avenge the criminal killings."
While Hamas has never confirmed or denied ties to the Islamic State, Israeli President Benjamin Netanyahu warned in 2014 that the two groups "share a fanatical creed, which they both seek to impose well beyond the territory under their control."
Netanyahu added that the two groups both want a caliphate, saying "as Hamas' charter makes clear, Hamas' immediate goal is to destroy Israel, but Hamas has a broader objective. They also want a caliphate."
While some Israeli officials insists that Hamas has ties to the Islamic State, ISIS released a video in June 2015 warning that it will take over the Gaza Strip and the Hamas group for being too lax on imposing Shariah law in the area.
In the video, release by ISIS' Syria branch, a masked militant tells the "tyrants of Hamas" that ISIS "will uproot the state of the Jews [Israel] and you and Fatah, and all of the secularists are nothing and you will be overrun by our creeping multitudes."
Both Hamas and the Islamic State have been classified as terrorist organizations by many country governments, including the U.S.