Israel Houghton Concert Film Trailer Released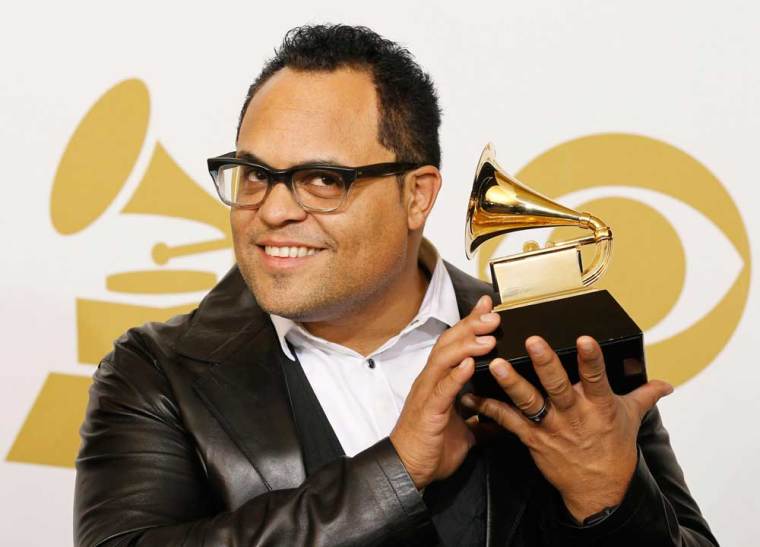 The world is getting a glimpse of the journey Israel Houghton & NewBreed chose to capture in a new trailer for the upcoming concert documentary, "Israel Houghton & NewBreed – Covered: Alive in Asia."
In the 30 second trailer, the two-time nominee for the 2016 Grammy Awards is ministering through music to a sea of worshippers during high-energy performances with his band.
The five-time Grammy Award winning singer spoke to The Christian Post last month about his experience touring in Asia.
"I think that worship and gospel, and I don't mean gospel as a style as much as I mean gospel as a message. The thing that stood out to me the most is that it transcends language barriers, it transcends cultural barriers, traditional barriers, that sort of thing," Houghton told CP. "There's something about pointing people to God that engages people regardless of their language, regardless of their history. The other thing is the power of gospel music that it's in Asia and these arenas are being sold out and we're doing brand new songs they've never heard. It's just a hunger for the presence of God."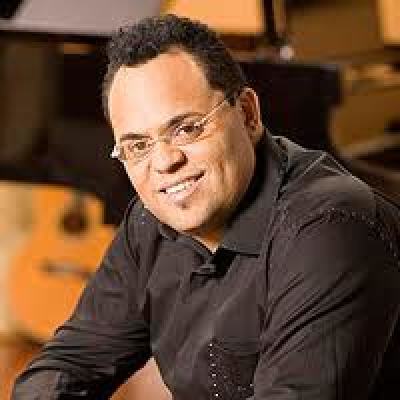 A throng of people can be seen jumping with wild abandonment to the worship music being dished out by Israel & NewBreed in the upcoming film trailer, which Houghton said was one of the most memorable parts of his experience.
"So you carry that and invite people into that, it could be significant. Just the passion of the usually kind of stoic Asian culture, they were wild," Houghton said. "It was amazing. The responses were wild."
The music documentary is coming to select theaters Jan. 19 and will allow audiences to witness what worshipping God looks like in Asia, where his Christian band, Israel & NewBreed, toured sold-out stadiums in Jakarta, Indonesia; Kuala Lumpur, Malaysia; Seoul, South Korea; Tokyo, Japan and Manila, Philippines. In the trailer, fans of Houghton also get a quick glimpse of what happens when the music stops and exhaustion catches up with the singer.
For Houghton, the worship leader for Lakewood Church in Houston, Texas, which is led by popular pastor and bestselling author Joel Osteen, difficulties arise when he starts to miss his family waiting for him at home when he's on the road for weeks.
"Honestly, I think the biggest thing is just missing your kids at home especially when you're dealing with customs and immigration and things of that nature and you're dealing with the grind of being in a different city. I think the bigger challenge was I want to be effective here," he told CP. "We've spent all this money, time, energy and resources to do this. I want it to be effective to connect with people."
Despite the personal challenges in touring and creating a concert film in another continent, Houghton acknowledges that the documentary honors his band's 15 years together.
"That's pretty abnormal. We're always trying to elevate the platform of Christian and gospel music, church music, worship music and not just elevate it to our comfortable corner of the earth that we maintain an international and global mindset for what we're doing," he said. "My hope is that when people watch it they'll get to know us, they'll get to know our story a little bit better. [I hope] they'll get to understand our heart a little bit better and that they'll experience what tens of thousands of people there experienced.
John Rubey, Fathom Events CEO, spoke about his excitement to present the upcoming concert film next year.
"Our faith-based and concert events have both been very popular with our audiences, so we are thrilled to bring these two genres together with Israel Houghton & NewBreed on the big screen," Rubey said in a statement obtained by CP.
To learn more about which theaters will be running "Israel Houghton & NewBreed – Covered: Alive in Asia" or to purchase tickets online, visit www.FathomEvents.com.