It's the NFL That Should Be Taking Hits, Not the Women Who Support and Love It's Players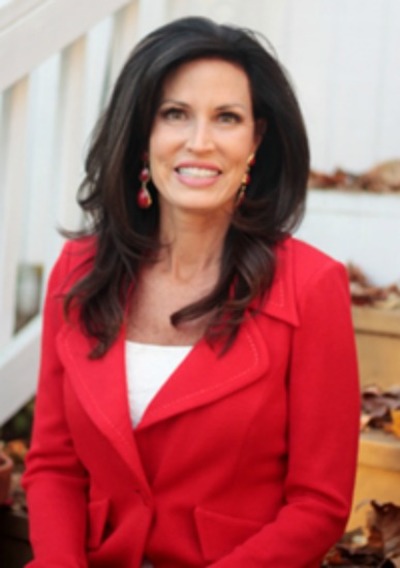 Football is a great sport that brings friends and families together and teaches kids discipline and sportsmanship. We put our politics, problems, and pride aside to don face paint and jerseys, and spend four quarters living vicariously through our favorite players. This national obsession has made football the most prosperous sport in the country, raking in nearly 10 billion dollars a year.
It is partly for that reason that the recent NFL scandals have struck a chord among the American people. In some ways, we are part of the NFL family.
Sometimes the endless news cycle makes it seem as though professional athletes are disproportionately engaging in bad, even unlawful, behavior. However, according to a breakdown of USA Today NFL player arrests, that is not the case. Most players in the NFL are very disciplined; they put their bodies through extreme training regimens, are focused and dedicated, and often abstain from substances or practices that may harm their athletic performance. Many make a positive difference through charity work such as "NFL Gives Back." Players like RG3 are great role models for our boys. (Thank you, by the way.)
Having said that, I recently reminded an NFL representative of the proverb, "For everyone to whom much is given, from him much will be required." The sad fact is that domestic violence is the highest category in NFL player arrest rates, and up till now, the NFL has failed to identify this as an area of grave concern. The recent cases of Ray Rice and Adrian Peterson reveal that the organization has failed to grasp what moms all over this nation already know: The NFL has a responsibility not just to the owners and the players but to the public.
A two-game suspension for Ravens running back Ray Rice's horrible assault on his then-girlfriend is a joke. I think we all agree on that. And yes, it was a joke before the second video surfaced. The first video showed him carelessly dragging her tiny, unconscious body out of an elevator and laying her on the floor. If it were an accident, most men would have frantically picked their future wife up and carried them to get help. It's not like she's a heavy lift for him. But no, Rice's callousness was evident. A second video was not needed. And despite the NFL's spin, there's no ambiguity.
According to the opening weekend suspensions list, the NFL Commissioner's original decision to award Ray Rice with a two-game suspension was shorter than what other players faced regarding less offensive behavior. The list included a four-game suspension for substance abuse or the use of performance enhancing drugs, a four-game suspension for actions such as "homophobic" remarks, or a two-game suspension for a game violation such as a flagrant hit.
Seriously? The NFL thought it was okay to treat hitting your wife the same as a flagrant foul. Outrageous!
Without a doubt, the NFL blew it. They know it, and we know it. It should not have taken a national shaming to push the league to tighten its policies regarding domestic violence and child abuse, but that is exactly what it takes. Sometimes corporations and people don't do the right thing until held to account publicly, and it is a good thing that the NFL has felt public pressure to take seriously the issue of domestic violence. There should be more of that. This case became national news only because there was a video, but other cases are and will come to light, and the question is, "What will they do next?"
Though a bit different, Minnesota Vikings running back Adrian Peterson has also been on the news facing charges surrounding multiple injuries to his sons incurred from "spanking." While parents have a right to use their judgment when it comes to whether or not to spank their child, there is a world of difference between a quick swat on the behind and beating a child. Good parents know the difference. Those who don't know the difference shouldn't spank.
It goes without saying - or at least it should - that real child abuse should be stopped and its perpetrators punished. But once again, in this case, it seems the team and the NFL lack a clear sense of direction. The Vikings suspended him, reinstated him, and then suspended him again. They'll let the justice system decide, and then they will conduct an investigation. In other words, it sounds like the NFL is taking its cues from the nightly news.
Both the NFL and the players union need to come together with a zero tolerance for violence against the weak. Women and children are at least as important as innocent animals. The collective bargaining agreement should be amended, because the players union isn't in favor of their players being held accountable for anything. The NFL should bring together conservative and liberal advocates and together they should clean their proverbial house - even if it means a new commissioner. Regardless, the sooner the NFL takes care of its own family, the sooner American moms will feel confident in allowing them back into our living rooms and giving them access to our children. At the end of the day, they work for us, and we aren't cheering.
Penny Young Nance is the president of Concerned Women for America (CWA) and CWALAC. Nance most recently served as President of Nance and Associates and as Special Advisor for the Federal Communications Commission (FCC), where she advised the Chairman and the Commissioners on media and social issues. Before joining the FCC, Nance was founder and President of the Kids First Coalition, a non-profit organization focused on educating Capitol Hill, the media, and the public on a variety of issues related to children.