Jahi McMath Family Suing Hospital Over Teen's Treatment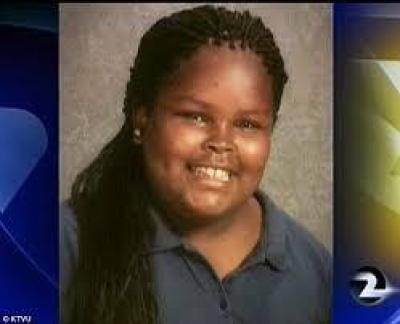 The family of 13-year-old Jahi McMath has filed a lawsuit against Children's Hospital Oakland after surgery to remove adenoids and help with the teen's sleep apnea allegedly left her brain dead on life support last year.
McMath's family engaged in a high-stakes battle with the hospital to determine her fate. Doctors argued that the teen was brain dead and should be removed from life support, but her family managed to win in court and took her to a long-term care facility, where she currently remains. Now the family has hired AgnewBrusavich personal injury law firm to take on the case and sue the hospital.
According to the firm, the main issue is whether Dr. Frederick Rosen, an ear, nose and throat surgeon at the hospital recommended a risky surgery and then failed to alert nurses to the fact that McMath had a condition that would make the teen susceptible to hemorrhaging after the procedure. She began bleeding that led to cardiac arrest and left her severely brain damaged.
McMath's parents, Latasha and Marvin Winkfield, began engaging in a battle as to how to handle their daughter's situation. The hospital encouraged them to turn off life support and donate the girl's organs, but her family wanted her kept on life support until God could heal her. They consulted experts who agreed that McMath was not dead but alive and also awake.
"Clearly, Jahi is not currently brain dead," Dr. Alan Shewmon told a judge. "Yet, I have no doubt that at the time of her original diagnosis, she fulfilled the AAN diagnostic criteria, correctly rigorously applied by the several doctors who independently made the diagnosis then. She is an extremely disabled but very much alive teenage girl."
"From Dr. Rosen's reckless recommendation of a high-risk procedure to CHO's failure to treat Jahi's foreseeable complications, the defendants were negligent in every step of this tragedy," Bruce Brusavich of AgnewBrusavich said in an email to The Christian Post. "The result is that a 13-year-old girl will never lead a normal life."