Prominent jail chaplain accused of punishing minor relative with repeated sexual assaults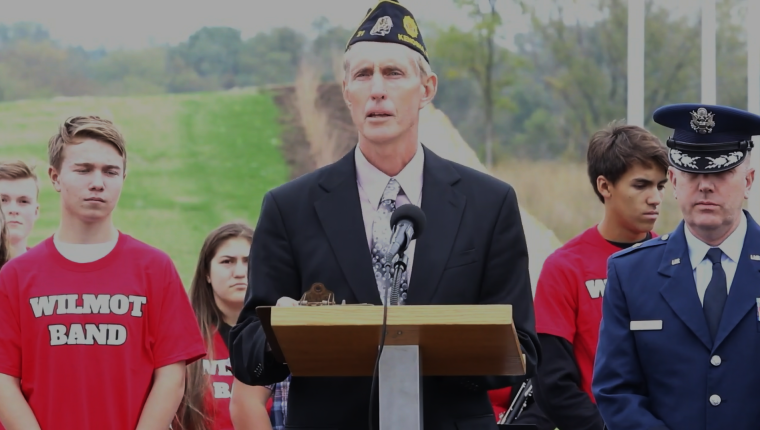 David DeBerge, a prominent pastor who served as a chaplain with the Jail Chaplaincy of Kenosha County Inc., the American Legion Post 21, and works part-time at the Kenosha YMCA, is facing up to life in prison for allegedly sexually assaulting a female relative beginning in the third grade as a form of punishment.
DeBerge, 66, who also spent 20 years in the Wisconsin Army National Guard as a chaplain, has denied the allegations, according to a criminal complaint cited by Kenosha News. The longtime minister reportedly told police that he only disciplined the complainant in an "old school way."
The complainant told police late last year that she was sexually assaulted by DeBerge in a home beginning in 2012 as punishment for misbehaving or rebelling. The alleged assaults purportedly continued until 2016  at the end of the complainant's eighth-grade year, according to the Kenosha County Eye.
It is alleged that as a young girl, the complainant was forced to perform oral sex on DeBerge numerous times, and he also watched her shower and took photos of her naked.
Records from the Kenosha County Sheriff's Department show that DeBerge was arrested last Saturday night and charged with incest with a child and repeated sexual assault with the same child, which are both felonies. If convicted of incest with a child, a Class C felony in Wisconsin, DeBerge could be imprisoned for up to 40 years. Repeated sexual assault of the same child, however, could send DeBerge to prison for life, as it is a Class A felony in Wisconsin.
Neither the American Legion Post 21 nor the Jail Chaplaincy of Kenosha County Inc. immediately responded to requests for comment on DeBerge's arrest when contacted by The Christian Post on Wednesday, but Cindy Altergott, executive director of the YMCA, said the organization has suspended the pastor.
"Are we shocked and saddened? Of course," she said when asked about the charges DeBerge is facing.
"He is suspended due to the nature of these charges and will remain so until the charges are resolved. His membership is also revoked during this time frame," she said.
Altergott said DeBerge, who is due back in court on July 7 for a preliminary hearing, has worked for decades with the YMCA on a part-time basis and there was no inkling of the allegations against him.
If she had any suspicion that he was a sex offender, she said, "he would not have worked here."
The YMCA is the world's "oldest and one of the largest youth organizations in the world" that was founded in London in 1844 as the Young Men's Christian Association. It now "welcomes men and women of any or no faith."
Altergott did not say if DeBerge had any contact with youth during his decades of service with the organization, but she says in his current role, he only works with a food program they offer to the neighborhood.
"His current status is helping pick up and deliver food. We have a food program that we offer to our neighborhood that we provide programming in," she said. "We receive donations of food. He is the person that picks up the truck that we use to pick up the food. He picks up the food. Helps unload the food and returns the truck. That's all that he was doing with us."