Jamal Bryant says God told him to leave Empowerment Temple; church shocked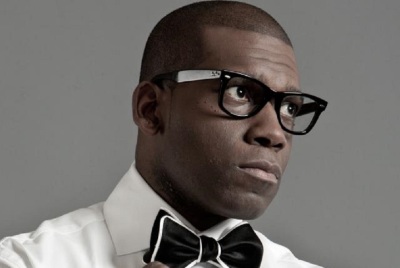 Controversial Baltimore preacher Jamal Bryant revealed on Tuesday that God told him to leave Empowerment Temple, the megachurch he founded, for New Birth Missionary Baptist Church in Georgia. Many of his parishioners, however, were caught off-guard because they were kept in the dark about his new assignment as senior pastor of New Birth.
In an interview with the Atlanta Journal-Constitution, Bryant revealed that he told his parishioners at the 10,000-member Empowerment Temple in Baltimore that he was resigning on Sunday but did not tell them it was to take over as senior pastor of the church once led by his former benefactor, Eddie Long.
"The news did not go over well, at all," Bryant said. "There was a great gnashing of teeth. Nobody was expecting it."
When The Christian Post contacted Empowerment Temple on Tuesday to ask about the announcement that their pastor would be moving to lead the Georgia church, an official replied, "We have no information on that right now." 
Bryant, 46, explained what he heard from God about his leadership at Empowerment Temple: "This is not your church; it belongs to the people."
"I had a sense of ownership that had leaped into entitlement. I began to think this (Empowerment Temple) is me, but God tapped me on the shoulder and said hold on. Not so fast," he said. "I had no reason to leave Baltimore but for the prompting of God."
He said his father, John Richard Bryant, a retired presiding bishop in the AME Church, also advised him that when God called him to preach "he didn't call you to a denomination, he called you to service. That meant the world to me as a third-generation AME."
Bryant's ministry at Empowerment Temple was almost destroyed after he admitted to an extramarital affair while he was married to now ex-wife Gizelle Bryant, who stars on Bravo TV's "Real Housewives of Potomac." Since his divorce, he was also alleged to have fathered a child with Latoya Shawntee Odom.
Thomas W. Dortch Jr., an Atlanta businessman and chairman of New Birth's board, told the AJC that they believe the "mistakes" Bryant made in life have helped him grow.
"Yes, he made some mistakes in life, but he's learned from them and grown to understand he has to move forward," Dortch said. "If you can't find redemption in the church, then where do you find it?"
Bryant was chosen from a pool of 138 candidates to take the reins of a church that once boasted 25,000 members in its heyday. Membership at New Birth has since dropped to about 10,000 after Long was hit in 2010 by a series of sex scandals involving allegations from multiple young men that haunted him until his death in January 2017.
Bishop Stephen A. Davis, who took over leadership of New Birth shortly after Long's death, resigned from the church in June.
Dortch told the AJC that New Birth's board had asked applicants to come up with solutions to reduce the church's $31 million debt and suggested that Bryant had a plan.
"He didn't come in talking off the cuff," Dortch said. "This is one guy who's an architect for religion."
For now though, Bryant hopes to build on New Birth's legacy of community involvement and guide the church into a place of "healing and direction."
"We've got to rebuild trust and bring the church collective through the grieving process that I don't believe they have really gone through. It's just been shock after shock. They don't need a speaker, but a shepherd to help lead and guide," he said.