James Dobson Calls Trump a 'Baby Christian Who Doesn't Have a Clue'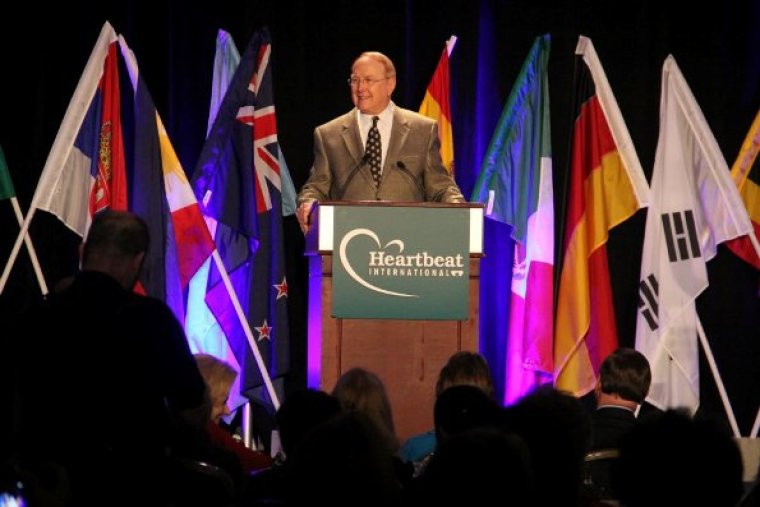 Evangelical leader James Dobson, among 40 other spiritual leaders, attended a meeting with Republican presidential nominee Donald Trump in June and now Dobson is opening up about what transpired, including details about a brief comment he made that suddenly put him under intense scrutiny.
On the 25th floor of Trump's Fifth Avenue tower, the group of evangelicals gathered for a "conversation" with the outspoken politician. But before the night was over, a comment from the founder of Focus on the Family would later cause a firestorm of commentary and criticism — leading Dobson to call Trump "a baby Christian who doesn't have a clue about how believers think …"
Dobson, who was granted the first question at the conference, asked the GOP nominee how he would protect religious liberties.
Trump, whom Dobson said was "sympathetic" about his concerns and outraged that Christians have not been able to speak openly about their values, promised to overturn an amendment by one-time Senator Lyndon B. Johnson; a 1954 tax code revision that many contend limits freedom of religion and religious speech.
Dobson believes that doing away with that piece of legislation will "unleash Christian activists to fight for their beliefs."
Over the next several hours, Dobson said he participated in a blitz of conversations that lasted late into the evening when one well-wisher with a "recording device" asked him about his impressions about what had transpired throughout the day.
"I spoke candidly for about 20 seconds, as I recall," said Dobson. "Then he disappeared. By the next morning, millions of people were talking about my saying I had heard during the day that a minister had led Donald Trump to a relationship with Christ. I didn't elaborate because I said all I knew."
Dobson said he was lambasted by critics, especially Christians. In a written response to one critical blogger, Dobson divulged that the minister he had referred to was Paula White.
He added "… Paula White has known him (Trump] for years and that she personally led him to Christ. Do I know that for sure? No. Do I know the details of that alleged conversion? I can't say that I do."
The evangelical went on to write, "If anything, he (Trump) appears to be a baby Christian who doesn't have a clue about how believers think, talk and act."