James Dobson: 'Gender identity' social policy doesn't belong in trade agreements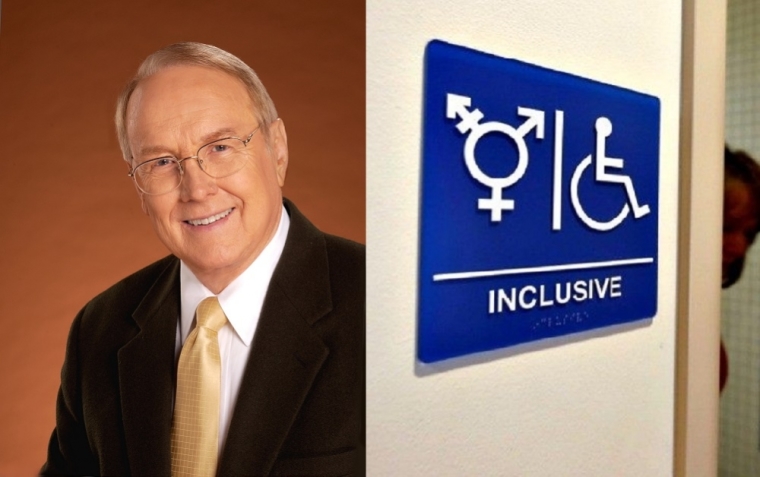 James Dobson is speaking out against Canada's insistence on attaching "gender identity" to the renegotiated North American trade deal, renamed USMCA.
In a Thursday essay in National Review, together with Jenna Ellis, director of the James Dobson Family Institute, Dobson argued that this is not the realm where social policy should be determined. At issue is language is found in Article 23.9 and Article 23.12, 23 in the chapter on labor which requires the parties to protect workers from discrimination based on sexual orientation and "gender identity."
Canada wanted a whole chapter on gender equality as part of Canadian Prime Minister Justin Trudeau's "progressive" trade agenda.
"As we have seen in recent years, of course, such edicts often run headlong into the constitutional right of religious business owners not to violate their core beliefs, in addition to raising thorny questions in a variety of areas including bathroom privacy. This stands to take away freedoms from every private business and churches as well," Dobson and Ellis wrote.
Earlier this month, 46 conservative members of Congress delivered a letter to President Donald Trump expressing their concern that such language had been included in a free trade deal. An unprecedented move, they said.
"It is especially inappropriate and insulting to our sovereignty to needlessly submit to social policies which the United States Congress has so far explicitly refused to accept," the letter reads.
While a legal question exists as to whether the current language would require the United States to comply, Dobson is concerned that a court might eventually point to the language as an excuse to enshrine these policies in U.S. law.
"On top of that, the language stands in stark contrast to the Trump administration's own approach to the issue, as the president is working to undo Obama-era executive orders that went beyond federal law to implement SOGI protections in certain contexts," he and Ellis wrote.
Shortly after taking office, Trump ordered the Departments of Justice and Education to rescind former President Obama's 2016 Dear Colleague letter which threatened to withhold federal funding from schools that did not allow single-sex bathrooms and locker rooms to be opened to students on the basis of gender identity. A case centering on that issue that the Supreme Court had agreed to hear was also vacated due to the change in administration and new policy direction. In 2014, Obama issued executive orders declaring the amorphous concept of "gender identity" a protected class in government employment and contracting.
Dobson considers it a problem when a government agency like the U.S. Trade Representative (USTR) rewrites anti-discrimination law in a trade agreement. While trade pacts require Congressional approval, they are not given the same level of review as legislation.
"Although trade agreements can contain language relating to human rights and anti-discrimination policy, such as agreeing not to use child or slave labor or to enforce anti-discrimination laws in accordance with a country's national law, a trade agreement is no place to be advancing an unsettled and controversial new concept," Dobson and Ellis continued.
"There are good reasons for civil-rights laws to be decided by the legislature, not the executive, not the least of which is that the Constitution specifically gives this power to Congress."
That this is part of a trade agreement is also especially at odds in light of the posture the administration continues to take on issues related to transgender ideology, they maintain. A recently leaked memo from the Department of Health and Services clarified that federal law will be returning to the long-held definition of the word "sex" to mean biological sex and not gender identity.
President Trump signed the trade agreement in Buenos Aires, Argentina Friday morning at the G20 summit. As a presidential candidate, repeatedly throughout the 2016 election cycle, he made renegotiating the North American Free Trade Agreement (NAFTA) a key issue.
Dobson is the founder and president of Family Talk and the James Dobson Family Institute, a nonprofit organization that produces his daily radio program, "Dr. James Dobson's Family Talk."