James Dobson to Liberty U Students: Don't Focus on Earthly Achievements, 'Life Will Trash Your Trophies'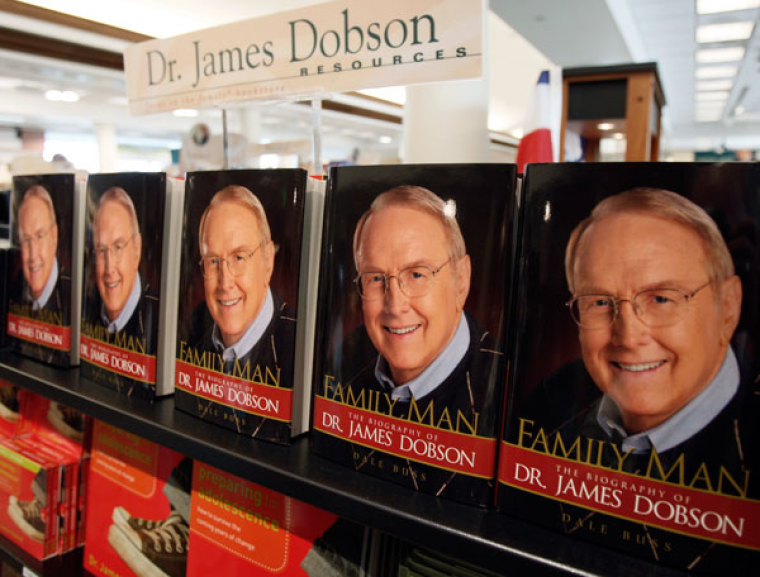 Dr. James Dobson told Liberty University students on Monday that if you give it enough time, "life will trash your trophies," cautioning them not to focus on earthly accomplishments but on Resurrection day.
In front of the student body during the university's weekly convocation in Lynchburg, Virginia, the 80-year-old best-selling author and former president of Focus on the Family spoke on the same topic he had spoken about at an LU commencement ceremony 23 years ago.
In his remarks, Dobson recounted that when he was 18 years old, he dreamed of seeing his name on a tennis trophy in the trophy case at Point Loma Nazarene University, the school where he earned his first degree.
His dream was ultimately realized and his name was engraved on that tennis trophy. But 15 years after that accomplishment he received a phone call from a friend who told him that he had found that trophy in the dumpster behind one the university's administration buildings. The friend refurbished the trophy and made sure Dobson got it.
As he showed off his prized possession to the students, Dobson said: "What I learned from that was a very valuable less. I learned that if you live long enough, life will trash your trophies. I don't care what they are, whatever your accomplishments, whatever you think is the most important thing you've done. Sooner or later, it won't matter."
Look no further for an example of this, Dobson continued, than the recent Olympic Games.
"How many of you have ever heard of Bobby Morrow?" he asked the students. No one responded.
Morrow was once the fastest sprinter in the world, who broke track and field world records in the 1950s. Now all of the talk is about Jamaican Usain Bolt, who has won gold medals in the 100-meter and 200-meter races for the past three summer Olympic games. Dobson further noted that when he asked students at Abilene Christian University, Morrow's alma mater, how many of them had known about Morrow, no one had heard of him.
"Who cares now who won the race for the Senate in New Jersey in 1948?" Dobson asked. "Who cares who won the World Series in 1933? It doesn't matter. It was long ago and it has been forgotten."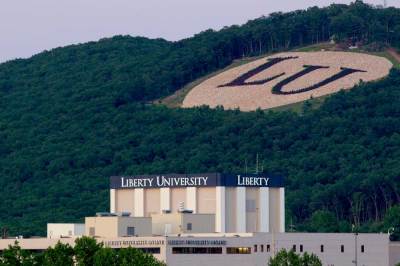 "If you want to know what will stand the test of time, I think I can tell you," Dobson added. "It's what I call the end-of-life test. Project yourself to the end of your life, and when you're there and you're looking back, what will matter to you then?"
"You know what will matter most?" he asked. "What will matter most is who you loved, who loved you, and what you did in the service of the Lord. There is nothing else that will stand the test of time."
Dobson then shared that one such man who received his revelation was none other than basketball legend Pete Maravich, who was known as "Pistol Pete."
Although he was considered one of the greatest ever basketball players and had broken several NCAA records, Maravich was neither a moral nor happy man.
When health problems forced him to retire from professional sports, Maravich stayed in his house for two years because he could not leave his home without being bombarded for photos and autographs.
But at 5 a.m. all alone in his house one day, Maravich heard Someone call his name. Maravich summarily knelt down and gave his heart to Jesus. For the next five years he could not talk to you for five minutes without talking about what Jesus had done for him, Dobson recounted.
Dobson wanted to interview the athlete on his radio program and had invited him to play basketball with some friends one morning. Little did Maravich know that day on the court with Dobson would be his last. Maravich had a heart attack and died on Jan. 5, 1988.
Dobson recalled telling his son, Ryan, later that day: "What happened to Pete Maravich today was not an isolated tragedy that happens to a man and his family. What happened today is the human condition. This is all of us."
"And Ryan, this is what I want you to remember," he continued. "Be there, on that grand Resurrection morning. Be there. I will be looking for you, because the only thing that matters is that you stay true to Christ."
"Be there, those two words matter most. I came all the way to Lynchburg today to say that to you. Be there."
James Dobson's newest book echoes these themes and is titled, Your Legacy: The Greatest Gift.