James Holmes, Colorado Shooter, Described as 'Normal' Christian Boy Amid Mental Health Investigation (PHOTO)
James Eagan Holmes has been described as a shy and well-mannered young man by a neighbor, who claims the Colorado shooting suspect was heavily involved in his local Presbyterian church.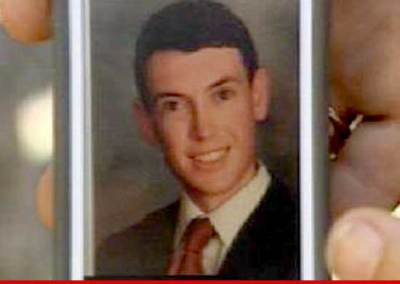 Holmes, who is currently in police custody following his arrest over the deadly shooting, was reportedly a "normal kid" despite growing speculation that he may suffer from mental health issues, according to The Los Angeles Times.
"He seemed to be a normal kid, I don't know what triggered it. This makes me very sad," Tom Mai, a retired electrical engineer, told The Times.
"I saw him as a normal guy, an everyday guy, doing every day things," said Mai's 16-year-old son, Anthony.
Holmes, 24, is expected to undergo a mental health evaluation while in custody and the results could potentially offer new information regarding his motives for the tragic shooting.
Holmes entered an Aurora, Colorado, movie theater during a midnight premiere screening of "The Dark Knight Rises" on Friday and set off canisters containing an unknown gas before firing into the packed crowd.
The shooting killed at least 12 people and left approximately 58 others injured.
While police continue to investigate what prompted Holmes' deadly rampage, critics flocked to social networking site Twitter where many questioned his mental health.
"Not that it makes what he did right, or any better, but if James Holmes has a mental disorder then I feel for him. #AuroraShootings," Julie Thompson tweeted.
"I Saw His Picture & James Holmes Looks Like He Needs To Be Put In A Mental Institution. There's Has To Be A Reason Why He Did The Shooting," Jackie tweeted.
"As a society, we collectively fail people like James Holmes every day. Our prisons are full of criminals who need mental healthcare," Shane Morris posted on the social website.
Several witnesses described the chaotic scene at the multiplex theater at a local mall shortly after the shooting occurred, and many described being overcome by noxious gas unleashed by Holmes.
Others said that they had to decide between staying on the ground, helping wounded victims or running for their lives before Holmes could reload his weapon.
One witness, Shayla Roeder, recounted the moment that she saw a young teenage girl lying on the ground and bleeding outside of the theater.
"She just had this horrible look in her eyes ... We made eye contact and I could tell she was not all right," Roeder said.
Holmes reportedly went to high school in San Diego before attending the University of Colorado at Denver, where he studied neuroscience.
He is expected to make his first appearance in court on Monday, although his charges have not been confirmed.
Shooting Suspect Identified: James Holmes of Aurora Colorado
Dozens Dead, Injured in Colo. Theater Shooting
Footage: Shooting in Aurora, CO Theater During 'Dark Knight Rises'