James Holmes: Who is Colorado Shooter James Holmes? (FACT FILE, PHOTO)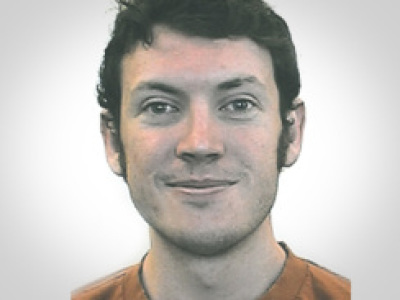 The alleged shooter in the Aurora, Colorado massacre has been named as James Holmes. Holmes reportedly went on a mass shooting spree in a Colorado movie theater killing 12 and injuring 58 others, watching the latest Batman movie "The Dark Knight Rises." An initial portrait of the killer is now starting to emerge.
Holmes lived in an apartment building in Aurora about five miles from the shooting location at the Century 16 movie theater.
The FBI has revealed Holmes is a white male who is 6 feet, 3 inches tall and 24 years old. His birth date is Dec. 13, 1987.
Authorities have found no significant criminal record and no terrorist affiliations connected to Holmes, and investigators believe he acted as a lone gunman, with no evidence to suggest anyone else was involved.
No motive for the shooting has yet emerged, and an initial look into Holmes' background has not revealed any reason why he may have committed such an atrocity.
READ MORE: Obama Calls for Prayer, Reflection in Light of Colorado Shooting
Police have confirmed eye witness reports that Holmes was wearing a bullet proof vest and a gas mask at the time of the shooting, and was carrying four weapons with him.
A woman in San Diego, Calif. has since stepped forward to identify herself as the mother of a James Holmes, and despite not being contacted by authorities about the case she is adamant that the shooter is her son.
"You have the right person," she said to ABC News. "I need to call the police ... I need to fly out to Colorado."
In a statement released by the family, they say: "Our hearts go out to those who were involved in this tragedy and the family and friends of those involved."
His family have asked for privacy, saying they were "still trying to process this information."
A University of Colorado spokesman has told NBC News that Holmes was a graduate student in the neuroscience program at the university's Medical School. He was in fact in the process of withdrawing from school, the university confirmed.
"The University of Colorado Denver Aschutz Medical Campus can confirm that Mr. James Holmes was in the process of withdrawing from the University of Colorado Denver's graduate program in neurosciences," the university statement said. "Mr. Holmes enrolled at the university in June 2011."
Holmes reported to police upon his arrest that his apartment may have explosives in. Authorities have since reported that the apartment was booby-trapped with explosives when they went there to investigate. Trip wires and bottles of ammunition, and bottles of a mysterious liquid have also been found inside. As of Friday evening investigators and bomb experts were still trying to find a safe way to nullify the bomb threats and enter the apartment on foot. It is also reported that the FBI has about 100 agents currently assisting the investigation.
President Obama has canceled his agenda for the day on Friday and called on the nation to pray for the victims' families.
Shooting Suspect Identified: James Holmes of Aurora Colorado
Footage: Shooting in Aurora, CO Theater During 'Dark Knight Rises'