Journalist Jessica Ghawi Killed in Colo. Shooting After Escaping Toronto Rampage
Brother Jordan Ghawi Confirms Sister's Passing on Twitter, Shares Status of Brent Lowak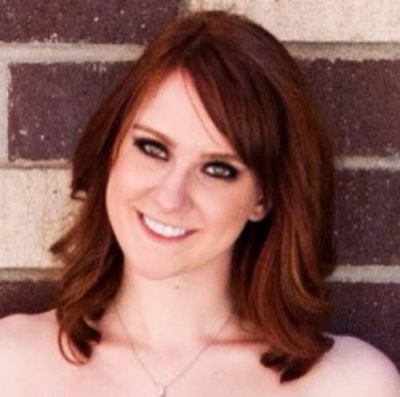 Aspiring sports journalist Jessica Ghawi was among the dozen victims of a movie theater shooting in Colorado being mourned Friday, after it was revealed that the Texas native had narrowly escaped a similar shooting in Toronto just one month prior.
Ghawi had tweeted about attending "The Dark Knight Rises" midnight screening at the Aurora mall movie theater Friday, with hundreds of users on the social media network this morning saving what has become her final tweet as a "favorite" or re-tweeting it in her memory.
It was her brother, Jordan Ghawi, who confirmed on Twitter that his sister had passed away, writing earlier this morning: "It appears that my sister has been fatally wounded in a mass shooting at a movie premiere in Denver, CO."
The young NHL journalist and blogger had just moved from San Antonio, Texas to Redfield to Denver, where the suburb of Aurora is located. Ghawi and a friend accompanying her at "The Dark Knight Rises" premiere were both shot, but the male friend survived, as confirmed by Jordan Ghawi. He shard on Twitter: "Just left Children's Hospital Colorado after seeing Brent (Lowak), the man with my sister at the time. Medically stable. Still no word from police."
Jordan Ghawi, a 26-year-old firefighter/paramedic, was providing further details on the case involving his family on his blog Friday.
As it emerged that his sister did not survive the shooting rampage, allegedly carried out by Colorado University student James Holmes, the public began noting that Ghawi had barely survived a previous shooting rampage just last month during a visit to Toronto's Eaton Mall.
Gwahi, who used the last name Redfield online, had blogged about her near-miss at Eaton Mall in a June 5 post, in which she said an unusual feeling prompted her to leave the food court just minutes before the gunman opened fire.
Here is an excerpt of her post on the incident:
Late Night Thoughts on the Eaton Center Shooting

I can't get this odd feeling out of my chest. This empty, almost sickening feeling won't go away. I noticed this feeling when I was in the Eaton Center in Toronto just seconds before someone opened fire in the food court. An odd feeling which led me to go outside and unknowingly out of harm's way. It's hard for me to wrap my mind around how a weird feeling saved me from being in the middle of a deadly shooting.

What started off as a trip to the mall to get sushi and shop, ended up as a day that has forever changed my life. I was on a mission to eat sushi that day, and when I'm on a mission, nothing will deter me. When I arrived at the Eaton Center mall, I walked down to the food court and spotted a sushi restaurant. Instead of walking in, sitting down and enjoying sushi, I changed my mind, which is very unlike me, and decided that a greasy burger and poutine would do the trick. I rushed through my dinner. I found out after seeing a map of the scene, that minutes later a man was standing in the same spot I just ate at and opened fire in the food court full of people. Had I had sushi, I would've been in the same place where one of the victims was found.

My receipt shows my purchase was made at 6:20 pm. After that purchase I said I felt funny. It wasn't the kind of funny you feel after spending money you know you shouldn't have spent. It was almost a panicky feeling that left my chest feeling like something was missing. A feeling that was overwhelming enough to lead me to head outside in the rain to get fresh air instead of continuing back into the food court to go shopping at SportChek. The gunshots rung out at 6:23. Had I not gone outside, I would've been in the midst of gunfire.
One person was killed in the June 2 rampage and several others injured. Sharing how that incident helped her to realize how fragile life is, Ghawi concluded in her post: "After Saturday evening, I know I truly understand how blessed I am for each second I am given. ... I wish I could shake this odd feeling from my chest. The feeling that's reminding me how blessed I am. The same feeling that made me leave the Eaton Center. The feeling that may have potentially saved my life."