James Holmes, Colorado Shooting Suspect, Facing Death Penalty? (PHOTO)
James Holmes could potentially face the death penalty over the fatal Colorado shootings that left at least 12 people dead and 59 others injured on Friday.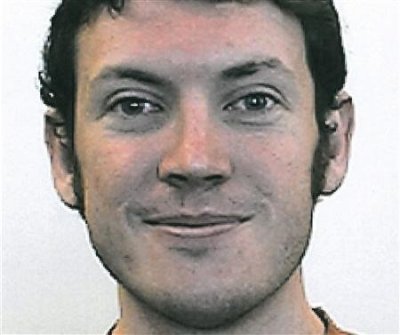 The 24-year-old was arrested at the multiplex theater at an Aurora mall shortly after midnight following his deadly shooting rampage which occurred during a midnight premiere screening of "The Dark Knight Rises." He is currently behind bars, where he awaits his first court appearance- tentatively scheduled for Monday morning, according to MSN.com.
Colorado reinstated the death penalty in 1975 and while since 1977 the state has only executed one prisoner, Holmes could face a capital punishment sentence if he is convicted on murder charges.
State prosecutors are reportedly still investigating the case and are yet to announce the nature of the charges that he is facing.
As the nation continues offering support for the Holmes' victims, many continue to question what prompted the deadly shooting.
It is unclear whether Holmes, a University of Colorado graduate student, suffered from any mental health issues but his neighbors have described him as being a "normal" Christian boy.
"He seemed to be a normal kid, I don't know what triggered it. This makes me very sad," neighbor Tom Mai, a retired electrical engineer, told The Los Angeles Times.
"I saw him as a normal guy, an everyday guy, doing every day things," said Mai's 16-year-old son, Anthony.
Wearing various protective clothing including a gas mask, Holmes entered the crowded theater where he set off canisters containing an unknown gas before firing into the packed crowd.
"I told my friend `we've got to get out of here,' but then he shot people trying to go out the exits," one witness, Jennifer Seeger, told NBC's "Today." She said the shooter made his way up the aisle, firing as he went, saying nothing.
Another witness Shayla Roeder recounted the moment that she saw a young teenage girl lying on the ground and bleeding outside of the theater.
"She just had this horrible look in her eyes ... We made eye contact and I could tell she was not all right," Roeder said.
The shooting victims are reportedly being treated for chemical exposure due to the canisters thrown in to the crowd by Holmes.
Shooting Suspect Identified: James Holmes of Aurora Colorado
Dozens Dead, Injured in Colo. Theater Shooting