James Lankford Interview, Part 2: How Youth Pastoring is Like Being in Congress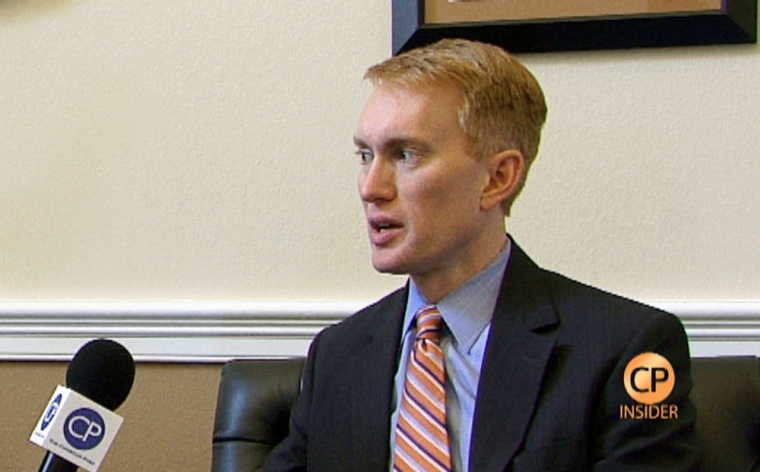 WASHINGTON — Youth pastor skills translate well to serving in Congress, Rep. James Lankford told The Christian Post this week. He also explained his recent decision to run for the U.S. Senate.
"There's a lot of middle school behavior in Washington, D.C.," Lankford joked. "I look at that and I say, 'I've seen that before,' it was just with a 14-year-old."
Like youth ministry, he added, serving in Congress means working with people and solving problems.
Before joining Congress, Lankford was the director of the Falls Creek Youth Camp from 1996 to 2009. Falls Creek is the largest youth camp in the United States, he explained, and hosts 5,000 to 5,500 youth per week in the Summer. To run a camp that size, he added, requires a lot of administrative work.
Lankford decided to leave youth ministry and run for Congress in the Fall of 2008 because he "sensed a calling" to do so. Even though youth ministry and Congress appear world's apart, Lankford believes his main purpose has not changed — being obedient to Christ.
"For me and my Christian worldview," he said, "I feel like and I'm doing the same thing now I was 5 years ago or 10 years ago. I'm trying to follow Christ today. That's what I'm trying to do today. ... This happens to be where He has me for right now."
Lankford made a similar point when asked why he decided to run for retiring Sen. Tom Coburn's seat.
"My wife and I come from a Christian worldview," he answered, and "we sense a calling to do this. That was the beginning point for us. We struggled and prayed through this for a while."
Lankford also believes that many important political battles lie ahead in the U.S. Senate, particularly with regard to judicial nominations and oversight of cabinet officials.
In part one of the interview, Lankford spoke about immigration reform and human trafficking. You can watch and read about that interview here.
You can watch part two of the interview below: