Court orders 'Save James' boy to stay with mother who says he's a girl, gives father limited visitation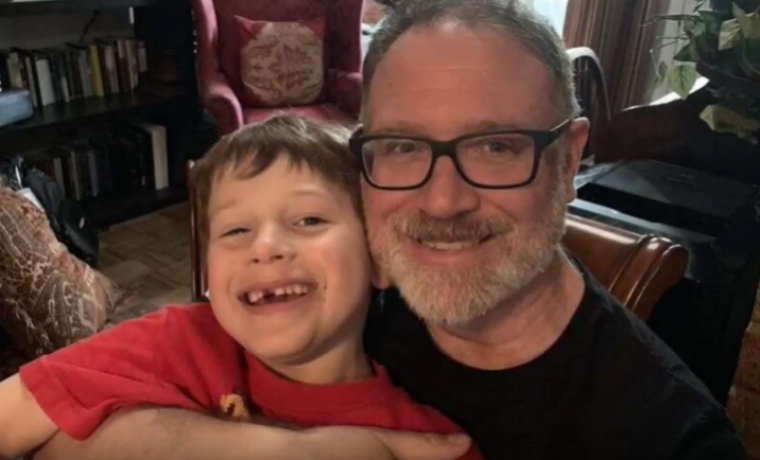 A court in Texas has ruled that a boy at the center of a custody battle will temporarily live with his mother, who wants to have him undergo a gender transition to look more like a girl, while the father, who opposes it, will only be allowed limited visitation.
For the past couple of years, Jeff Younger and his ex-wife, Anne Georgulas — a pediatrician in Coppell, Texas, and non-biological mother of James and his twin brother, Jude — have fought over who has custody over their son, James, whom Georgulas calls "Luna" and wants to see transitioned into a girl.
In a memorandum ruling issued Tuesday, Judge Mary Brown ruled against Younger, citing his purported "unwillingness or inability to follow the order designed to serve the best interests of the children."
The court gave Georgulas various "exclusive rights on a temporary basis," including the right to establish the children's primary residence, the right to consent to various medical decisions, the right to determine their education, and a host of other privileges.
Brown did, however, stop short of giving Georgulas the exclusive right to have James undergo experimental trans procedures such as prescribing puberty blockers or hormonal suppression "without the consent of the parents or court order."
In addition, the court required that "Younger's possession periods shall be continuously supervised by Forensic Counseling Services … at Mr. Younger's sole cost and expense."
The Facebook page "Save James" denounced the court order, saying in a statement Wednesday that it "ruled against the safety and protection of James and Jude."
In October 2019, a Dallas jury ruled 11-1 to not give Younger sole conservatorship of his twin sons, opening to the possibility that James might undergo gender transition at the insistence of Georgulas.
Georgulas filed a court petition requiring Younger to accept James as "Luna," with her claiming that James himself has affirmed a preference to identify as female.
"When James is with me, he shows no signs of wanting to be a girl when given the choice. Even when in female company, away from me, James rejects a female gender expression," stated Younger in an entry on the "Save James" website.
During court proceedings, Younger has argued that his son prefers to identify as a boy and reportedly threw out a bunch of dresses that his mother had bought him.
The highly publicized custody battle prompted some Texas state lawmakers to sponsor a bill that would ban the medicalized gender-transitioning of children; however, the measure died when it failed to be scheduled for a vote in the House of Representatives.