Jana Duggar Dating Rumors Cleared Up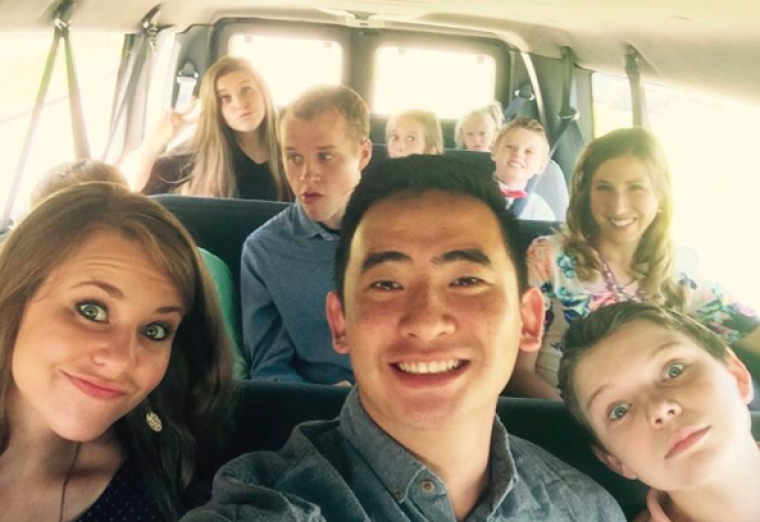 Rumors about Jana Duggar being courted by a family friend are being put to rest by Jonathan Hartono, the man being linked to the "Counting On" star.
Hartono is denying that a recent bowling trip with Jim Bob Duggar, the patriarch whose family was introduced to the world on TLC Network's "19 Kids and Counting," was a sign that he was dating Jana. In a telling Instagram post, Hartono cleared up the speculation originating in Radar Online reports.
"Definitely did not have a 1 on 1 date with Mr. Duggar it was a 1 versus 1 tiebreaker bowling game with everybody else watching LOL," Hartono wrote. " And, no, not courting Jana haha God Bless y'all #stillsingle."
The Duggars' family friends, Lily and Ellie, write a blog about the television star family with 19 kids. The Duggar Family Blog report detailed the connection between Hartono and Jana, insisting there was no romance.
"A rumor that Jana Duggar is in a courtship with Jonathan Hartono, a foreign exchange student from Indonesia who has been close friends with the Duggars since he and his sister Jennifer met Jana and John-David [Duggar] on a mission trip seven years ago," the Duggar Family Blog post states. "Many of our readers have been asking if the rumor is true, so we wanted to inform you that it is not. Jonathan has confirmed that he is still single and not in a relationship."
While the world seems to be speculating about Jana's dating life, she previously spoke about the struggles of being single on her show "Counting On."
"There have been different guys who have come along and asked, but they haven't been, I don't know, the right one," she said on her show. "It can be tempting, like, 'Oh, I really want to be married,' because in those moments where your siblings that are married and have little ones are going on dates and doing their thing. It's like this weird in-between stage. I'm not a younger one, but then I'm not an older, married one with kids."