Jana Duggar Fans Urging Christian Star to Date Tim Tebow, Get Married and Have 'Beautiful Babies'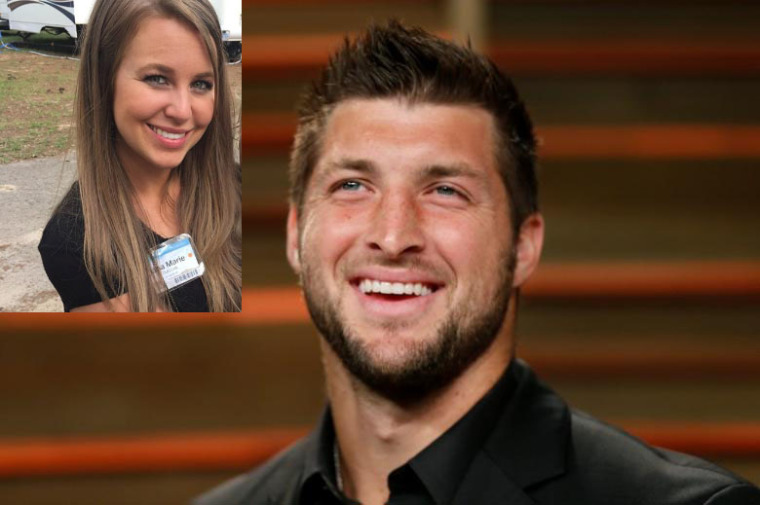 Years after dating rumors first surfaced about Tim Tebow and Jana Duggar, fans are once again hoping the millennial Christians might start a relationship that leads to marriage and "beautiful babies." 
"Jana Duggar's Fans Are Dying to See Her with Tim Tebow," an In Touch Weekly headline published April 27 reads.
The article noted a series of Facebook comments on the Duggar family's page in which fans shared their hopes for Jana's dating life. 
One fan suggested the TLC Network's "Counting On" star should start dating Tebow.
"Lovely Jana, so nice to see you! I really want your Dad to talk to Tim Tebow, a truly Godly man. You deserve to be happy and make your own beautiful babies!" the commenter wrote.
In 2014, Tebow's representatives denied that the pair were dating. One year later, Jana's cousin, Amy Duggar, was also mentioned amid the rumors but later revealed that neither had ever met the athlete.
Amy then posted an image of a tabloid article that read, "Exclusive Duggar Drama! Cousin Amy Trying to Steal Tim Tebow From Jana."
"Looks like the tabloids are at it again," Amy wrote in a previous Instagram post that was subsequently reported on by In Touch Weekly. "Jana and I laughed so hard about this, we've never even met Tim Tebow. #allsmilesnodrama."
While Duggar patriarch Jim Bob did post an image with his wife and Tim's mother, Pam Tebow, at a 2014 Loving Choices Pregnancy Center fundraiser in Springdale, Arkansas, he also made it clear that he wouldn't choose who his children marry.
"I do not choose who my children marry. ... Over the years, I have suggested guys to my daughters or we have had a lot of guys that approach us and are interested in this girl or that girl, but each of our girls have chosen their spouse on their own," Jim Bob told People magazine.