Get Ready to Dance! Japanese Group World Order Performs Unbelievable Moves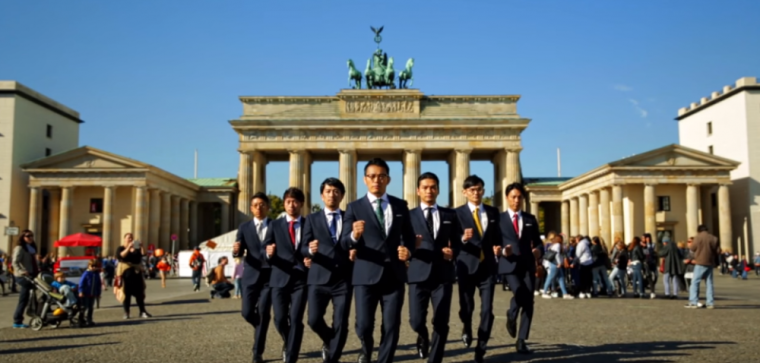 A Japanese dance group has released a video showing them grooving in unison to techno-style sounds across an assortment of major European cities.
Called World Order, the group of well-dressed gentlemen performs some unbelievable moves in a video titled "The Next Phase."
Major cities like Paris and Berlin are among the chief venues for their perfomances, with the World Order members working in sequence to execute some precise and extraordinary maneuvers.
Even locals and tourists stop what they're doing to film the group's disciplined choreography or to try to mimic it.
Credited members in the World Order video are Masato Ochiai, Akihiro Takahashi, Hayato Uchiyama,Yusuke Morisawa ,Takashi Jonishi, and Ryuta Tomita.
Posted earlier this week on YouTube, as of Friday morning the video has garnered over 324,000 hits and more than 2,700 likes.
While other World Order videos showcasing the group's cohesive moves have garnered millions of views, at this rate "The Next Phase" could be the next video at the top.