Jars of Clay, Minn Vikings GM Talk Hopes for the Future of Adoption at CCAI Gala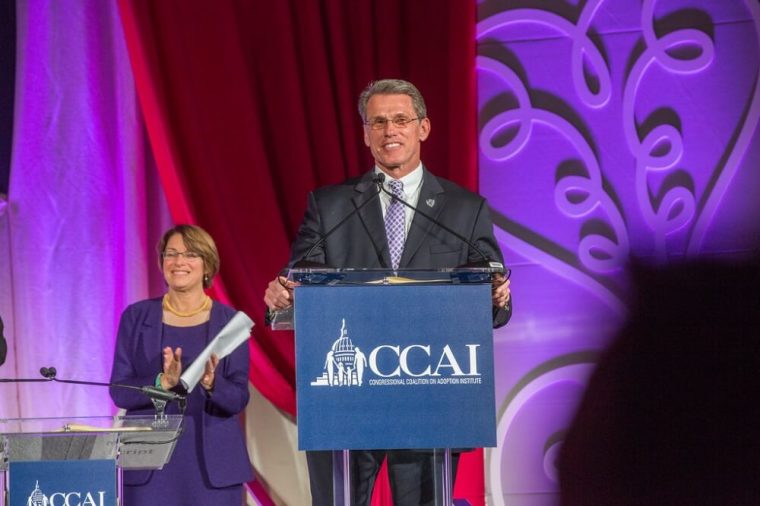 WASHINGTON — If the hundreds of thousands of children living in foster care are to ever be adopted, good messaging is absolutely essential, say Christian alternative band Jars of Clay and the general manager of the Minnesota Vikings Rick Spielman.
At the Congressional Coalition on Adoption Institute's 18th annual gala banquet Wednesday at the Ronald Reagan International Trade Building, Jars of Clay lead vocalist Dan Haseltine told The Christian Post that he hoped to "elevate [adoption] in the minds of the culture."
"Certainly in places like here in Washington, to get senators and people that actually have decision-making power to funnel funds toward it, is going to be a big deal," Haseltine said.
"We all have dreams and kind of go, 'Ok, for adoption, wouldn't it be great if we could have more messaging about [CCAI], if we could let more people know about this, if we could help families who have adopted know that there is support for them ... events like this go a long way in keeping the conversation elevated."
Fellow band member Charlie Lowell, concurred adding, "We come alive as a band when we are a part of something much bigger than ourselves and that's certainly true with this issue."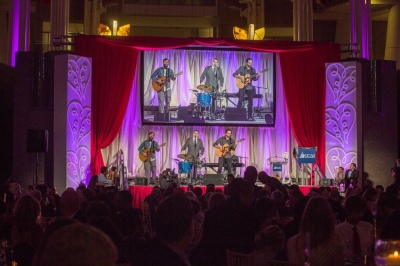 Jars of Clay, who were the featured musical guests at the gala, are not the only ones using their sizable platform to promote adoption.
Each year CCAI gives an Angels in Adoption award to individuals who have adopted kids and publicly supported adoption initiatives. One of the recipients this year was Minnesota Vikings general manager Rick Spielman, himself an adoptive father of six kids from the foster care system. Spielman wants not only for his team but the National Football League as a whole more involved.
"As we continue to grow this message and use the Minnesota Vikings brand, and even get the NFL more involved in this brand, it becomes an opportunity for people to hear the stories because there are a lot of stories I think that are untold in the NFL from being adopted," Spielman told CP in a pre-banquet interview, adding that one of the Vikings, guard Joe Berger, is one such player who is adopted.
In front of nearly 600 guests the Vikings general manager choked back tears during his remarks as he recounted a touching story about two of his adopted sons, brothers who came from a rough section of Chicago. These boys had endured the stresses that come with living in the foster care system, and on their first night in the Spielman's home the younger one started crying. Spielman and his wife rushed to their room to behold the older brother who had crawled into the younger brother's crib and was gently rocking his brother back and forth.
In a Vikings media article in praise of Spielman, CCAI Executive Director Becky Weichhand explained that "the Angels in Adoption Program is an opportunity to share the story of the heroes who have helped children in U.S. foster care and orphans around the world realize their basic right to a family."
Over 415,000 children in the United States are currently living in the foster care system today. Approximately 108,000 of them are eligible for adoption.
Some conservative estimates put the number of children living in orphanages globally at around eight million, with even more living on the streets. CCAI's chief aim is to advocate for those children.