Jason Crabb to Duet With 'The Voice' Winner Craig Wayne Boyd on TBN's 'Praise the Lord'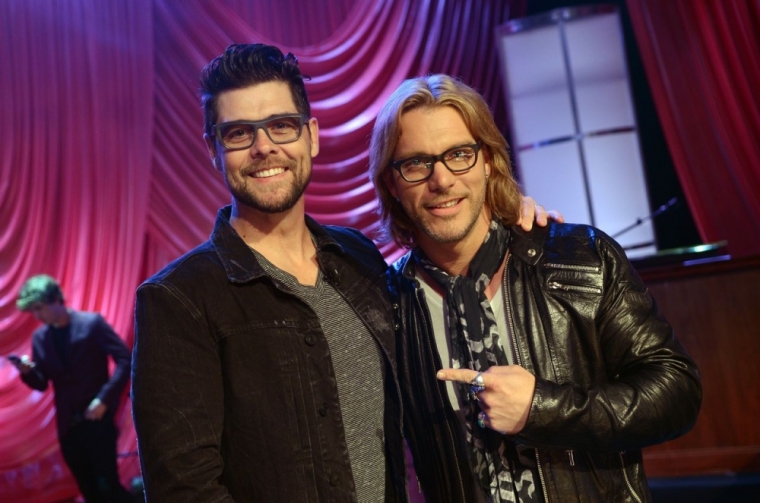 Jason Crabb is welcoming "The Voice" winner Craig Wayne Boyd onto the Trinity Broadcasting Network's "Praise the Lord" on Wednesday.
During the show, the two Christian singers will join forces during a performance of the classis hymn, "The Old Rugged Cross," as well as Crabb's hit song, "Through the Fire." Other performers on Wednesday's episode will include Kenzie Walker, Jimmy Sites, the Fairfield Four, and the McCrary Sisters.
Boyd, who won season seven of "The Voice" last year, was strongly influenced by both gospel and country music as a child. The 34-year-old accumulated thousands of fans on NBC's reality singing competition as a part of Blake Shelton's team. Boyd's rendition of "The Old Rugged" cross on "Praise the Lord" will not be his first time singing the hymn; the singer performed the same song during "The Voice" semi-finals.
For his part, Crabb is a Grammy Award-winning singer and songwriter who also recently appeared in the film "Welcome to Inspiration." The singer's rendition of "Through the Fire" with Boyd will have special significance on Wednesday since Crabb's father, Gerald, penned the song. Formerly the lead vocalist for the group The Crabb Family, the gospel music star has pointed to faith-based music, movies and television series such as "Praise the Lord" as being influential when seeking a relationship with God.
"Of course you need to read the Bible and pray for His wisdom," Crabb told The Christian Post. "Reading His Word, studying it, praying for God to reveal His will for your life is essential to a godly life that is pleasing to Him. Also, listen to uplifting music, reading and watching uplifting media that points to Jesus is a good way to stay focused on Him and not the things of this world."
"Praise the Lord" is set to air at 10 p.m. ET on Wednesday, April 15 on TBN. For more information, visit TBN.org.
Watch a video of "Through the Fire" below.