JD Greear Says He Would Focus on Racial, Cultural Diversity if Elected Southern Baptist President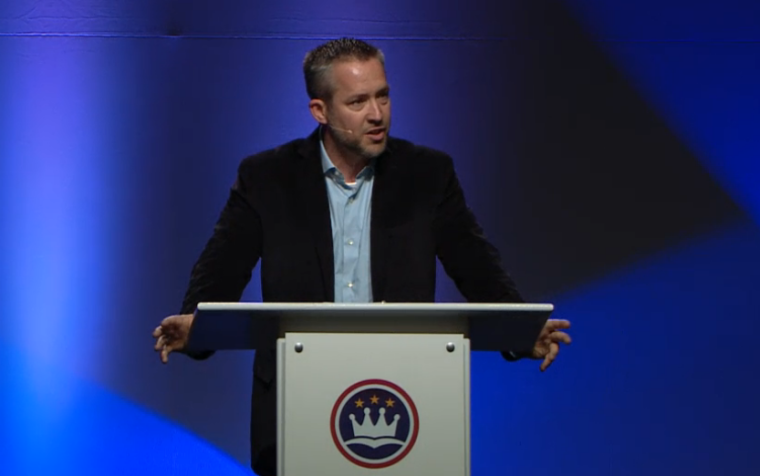 Summit Church in Raleigh-Durham, North Carolina, Pastor J.D. Greear will be nominated for Southern Baptist Convention president, revealing that one of his focuses will be on racial and cultural diversity.
"We bleed missions. We bleed evangelism, and we bleed the Gospel of Jesus Christ ... J.D. Greear will give us the opportunity to impact another generation while continuing to honor the former generation of Southern Baptists," Florida pastor Ken Whitten of Idlewild Baptist Church in Lutz told Baptist Press.
Greear is to be nominated at the SBC annual meeting in June in Dallas, with the 44-year-old megachurch pastor aiming to take up the role two years after withdrawing from the race in a closely contested election with current president Steve Gaines.
The main issue in that race was a debate between Calvinists and non-Calvinists over the decline in SBC baptisms. The non-Calvinists, represented by Gaines, were concerned that Reformed theology deemphasized evangelism. Greear represented the Calvinists. In a Christian Post interview at the time, Greear argued that Calvinism wasn't to blame for the decline in baptisms. 
"In my experience, it's too simplistic (and unfair) to blame one group of people for our collective failure to evangelize," Greear said at the time, adding that he's uncomfortable with the "Calvinist" and "non-Calvinist" labels. 
Past SBC presidents Jack Graham, James Merritt and Bryant Wright have all endorsed Greear's candidacy to succeed Gaines.
"I am again allowing my name to be placed in nomination" after "a lot of prayer, encouragement and counsel, with the consent of our [Summit] leadership team and Veronica my wife," Greear said in a statement.
"The basic things that God laid on my heart haven't changed from 2016," he added, stating that as SBC president, he would seek to put "the Gospel above all," and will also focus on "cultural and racial diversity;" "intentional, personal evangelism;" "church planting;" and "engagement of the next generation in cooperative giving and mission."
Greear, who holds a master of divinity and doctor of philosophy degrees from Southeastern Baptist Theological Seminary, has seen The Summit Church's service attendance grow to 10,000 over the years.
One of the issues he has been speaking out passionately on has been racial reconciliation in society and the church. In his New Year's Day message on his blog he urged white Christians to share in the burdens believers of color face.
"We need to make every effort to bear the burdens that many of our brothers and sisters of color are carrying. These are burdens that most of us have never had to experience," he wrote.
"And often, sadly, our brothers and sisters of color are carrying the weight of these heavy burdens by themselves. Racial reconciliation involves quite a bit more than simply sharing burdens, but it never involves less than this."
He positioned that "many white Christians" face an obstacle in inertia.
"It's simply easier to avoid thinking about things that don't affect us. But if we're gospel people, we will be aware of the pain others are going through. We will be aware of the privileges we experience that others don't have," he added.
"And we will use any position of privilege or strength that we enjoy to serve others. We are called to share the burdens that our brothers and sisters of color live with as if they were our own."
When now-President Donald Trump won the U.S. elections in November 2016, only a few months after Greear withdrew from the SBC race, he and Chris Pappalardo of The Summit Church urged believers against assuming the worst of Trump voters, however.
"Don't assume that fellow believers who voted for Trump did so because they are utterly insensitive to minority struggles or unconcerned about misogyny, xenophobia, or sexual assault. Many voted for Trump despite their disgust at those things," they wrote at the time.
"In the same way, don't assume that those who voted for Clinton (or didn't vote for either) are naïve about the threats to religious liberty or too cowardly to oppose abortion. Many believers were very aware of those things but just couldn't support a man who displayed the significant character failings of Trump."