Jeannie Mai Confirms 'The Real' Hosts Not Ashamed of Gospel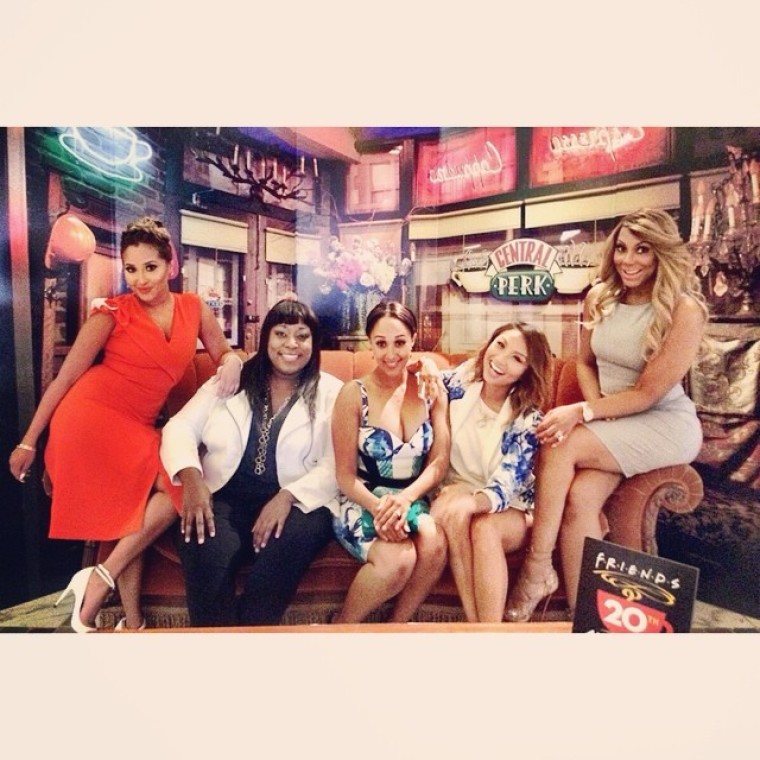 Jeannie Mai is making it clear that she and her fellow co-hosts on "The Real" talk show want to return all glory to God for any positive influence their show has on guests and viewers.
While it is nothing new that the five co-hosts on the show often speak about their faith, this week they got confirmation that they are positively affecting people's lives. One guest barber named Mike Shelton from North Carolina appeared on the show to inspire people with his decision to give one fourth grader a lifetime of free haircuts if he brought in a straight A report card.
Shelton shared that he was inspired to offer free haircuts for a lifetime to the boy by the faith of the talk show hosts.
"I love that u ladies aren't ashamed of the #Gospel keep shining the light," Shelton tweeted before thanking the women for having him on the show Friday.
Mai responded by tweeting, "Heck NO we do all things thru Him up in here. Thank you for shining your light too over there!"
Last Easter, Mai, 36, took to Instagram to both glorify God and share her testimony that began 10 years ago.
"When I was 26 I decided I wanted to get to know God better. I wanted to go where nobody knew me, where I wouldn't be distracted, where I could hear what life was supposed to be like," Mai wrote. "I heard all Jesus did was serve and I wanted to feel what that was like. So I went on my first mission trip to Maputo, Africa to be with children dying from HIV and AIDS."
The talk show host went on to speak about the lesson she learned about unconditional love.
"It became a reflection to me of how broken and jacked up our world is. I, too, am broken and jacked up," Mai wrote. "At the same time, I learned how joy is uncircumstantial and that love is so much easier when it's unconditional."
Mai spoke about being thankful for pastors teaching her "God is Love," while being able to "live the difference between religion and faith." Last October, it was announced that hosts Tamera Mowry-Housley, Tamar Braxton, Loni Love, Adrienne Bailon and Mai would be back for a third and fourth season after the women prayed together.
"When you hold hands & pray before making a wish ... We prayed & wished to be together for years to come," "The Real" co-host Adrienne Bailon revealed in an Instagram post. "To watch all of our children grow up together. The next morning our prayer was answered ... 2 more seasons. God knows our hearts. Forever grateful. #TheReal #Friendship."
After the show finished its first season, Mai also took to her Instagram page to post an image of the women holding hands in a circle while praying.
"Before each and every show, we pray. And every day He giveth more than we can take," she captioned the Instagram image. "Thank you God for this second season that was just announced today. I pray we continue to connect, love, and celebrate life with all who watch."
While preparing for the first season of the show, Bailon spoke with The Christian Post about how her fellow cast members' shared faith contributed to the chemistry of the group.
"I love that all five of us [are] believers. Before we walked out on that set every single day, we prayed. I don't know what anybody else's rituals are on other shows, but I said there's something so special and so crazy about that," Bailon told CP. "We pray that God use us individually to touch somebody, to make somebody laugh, to make somebody say 'Oh my God, I'm not alone!' For a woman that's at home that maybe can't go out with her girlfriends on a daily or even a weekly basis ... she can kick back and watch the show and feel like we are her girlfriends and she can be a part of the show."