Jefferson and Alyssa Bethke: The One Thing That Can Ruin a Relationship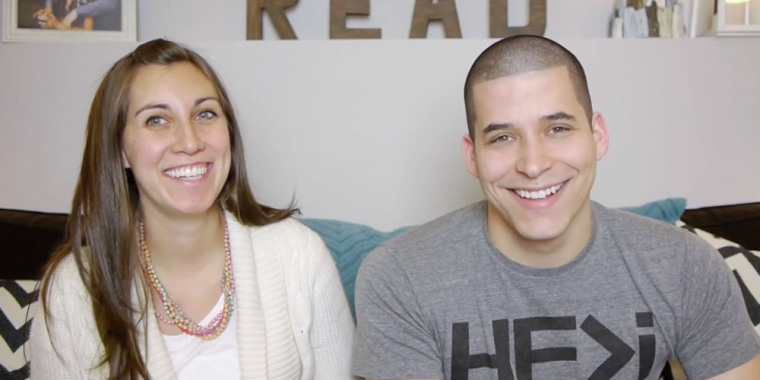 Complacency can be dangerous to any relationship, whether it's dating or in a marriage, say Jefferson and Alyssa Bethke, authors of the book, 31 Creative Ways to Love and Encourage Him and Her.
The evangelical couple share their advice in a video posted on their YouTube channel, saying that while there are several negative things that can ruin a relationship, including lying, cheating, and contempt, one of the lesser-known relationship dangers is complacency, or becoming lazy in your connection with your spouse or partner.
Jefferson, who frequently publishes "Monday Messages" and dating videos on his YouTube channel, explains that when he and Alyssa feel most in touch in their relationship is when they are taking a proactive approach toward each other, instead of treating each other like roommates or "ships passing in the night" due to their busy parenting and work schedules.
The evangelical speaker compares the danger of complacency to gardening, explaining that when you eventually see your garden growing well with abundant fruits and vegetables, you assume that it is fine to stop caring so much for the garden.
In reality, this is the time when you should become more proactive than ever and keep the garden flourishing.
"We usually get complacent when we think we're doing OK," Jefferson explains. "If you want the most joy-filled marriage … it's by not being complacent."
Alyssa, who is also an author and mother to the couple's two children, adds that the danger of complacency can grow the longer you've been in a relationship.
Ultimately, a relationship built on friendship will be less susceptible to complacency because it will be focused on more stable attributes, compared to a relationship built on romance or lust.
"In any relationship, the foundation should be a friendship, because if it is just like attraction … that can wane and so then you can be more complacent, but if it's a friendship, then I think it is more like knowing each other's heart, and what you're thinking about and what you're dreaming about," Alyssa says.
"In marriage it's easy to be complacent because once you start having kids, and you get your job and your house you just have a lot of responsibilities and so your husband or wife can get to not being number one anymore," Alyssa says, adding that spouses should "want [their] marriage to be strong, and firm, and that brings life and security to the kids."
Bethke concludes the video by reiterating the importance of being proactive in a relationship, emphasizing that it has the ability to propel a relationship forward.
"When I'm trying to serve and encourage [Alyssa], she serves and encourages back by saying how much she appreciated it, how much she loved it, how she's thankful for me. And guys, that kind of does something where it bolsters you up, and it's a weird self-fulfilling prophecy where you start to do it more, and it creates a really cool cycle in a relationship," the evangelical speaker says.