Jennifer Hudson on Why She Never Worries About Anything in Life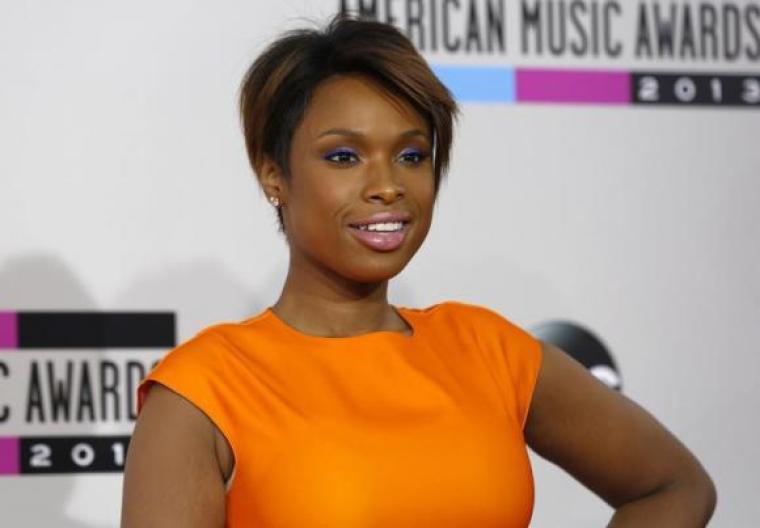 Grammy Award-winning actress Jennifer Hudson says she's learned to cast her cares to God because the strength she derives from her Christian faith has left her with little to worry about it life.
"That's why I never worry, Hudson tolder her fans on Instagram earlier this week. "God always have something greater in store. I know [because] I've seen Him work too many times not to be able to recognize it this time around! For those who don't believe, I just say and they will understand it better by and by!"
She ended the message by writing, "God always got somebody when others just won't [do.]"
While it is unclear if there is a specific incident that Hudson is addressing in the Instagram post, she has been vocal about her Christian beliefs in the past, describing how her faith helped her to overcome the murder of her mother, older brother, and 7-year-old nephew in 2008.
"It (faith) was the ultimate help to me. We always said: 'If He brings you to it, He will bring you through it,'" said Hudson in an interview with The Guardian in 2014. "There would be no point in faith if it wasn't tested. My mother always told me no matter how negative your life seems to be, you must always look for a positive. That is what I believe a woman of faith should do."
While she admitted to feeling a range of emotions during that horrific tragedy, Hudson said she reflected on her church roots as she gave those emotions back to God through song.
"Certainly there is a lot of emotion there, but I think I have always been in that kind of space," she said. "What do they say in church? Sing from your heart, because you are singing to God."
"You know, when I used to sing those solos in church I would go through every line and ask the director: 'What does this mean? What are we trying to convey here,'" she said. "If you can't feel the emotion of a song, how do you expect anyone else to? It's like a testimony in that way."
Through the years, Hudson has also shared her faith on social media. In 2012 she tweeted, "Like I said when God is smiling on u, it doesn't matter who's frowning."