Jennifer Hudson says being a child of God connected her to Aretha Franklin in 'Respect'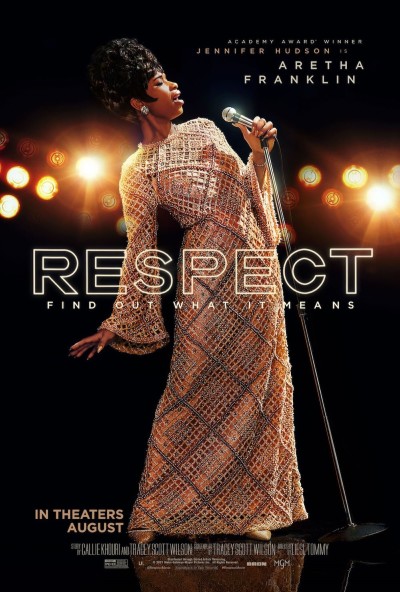 Grammy Award-winning singer Jennifer Hudson will star as Aretha Franklin in the upcoming MGM biopic "Respect," and says her faith in God and upbringing in the church helped her connect with the queen of soul for the movie. 
"I am a child of God, born in the church. It's so natural," the Oscar-winning actress told The Christian Post. 
"I feel like one of our closest connections is our faith — with having that background coming from the church, which I completely understood instantly," Hudson said of Franklin. 
Before her death in 2018, Franklin had taken Hudson under her wing and offered advice to the young star. Playing Franklin in the film was an "honor," said the "American Idol" alum. 
Watch the trailer for the film, set to be released in August, below:   
Hudson told CP she had to draw from her Christian faith to help her prepare for such an iconic role.  
"Even for myself, I was able to draw from that for the character and for myself to lead me through such a project," Hudson said. "[Faith is] always the base for me, and obviously, I truly believe it as a base for her as well," she added.
"Respect" aims to tell the true story of Franklin's journey to find her voice. 
The film begins "with the church and ends with the church," Director Liesl Tommy said of her premise for the movie, which, according to the film's synopsis, follows "the rise of Aretha Franklin's career from a child singing in her father's church's choir to her international superstardom." 
Both Tommy and Hudson said they watched the documentary "Amazing Grace" on Franklin's life before shooting the film.
"It felt like church to me, it helped me understand my church roots that much more," Hudson said at a press conference promoting the film.  
"To be able to go back to that and see that and like, 'Oh, wow, I grew up learning from that unconsciously at times. But to see where it came from, it felt like church," she said.
Actors starring in the film alongside Hudson include: Forest Whitaker, Marlon Wayans, Audra McDonald, Marc Maron, Tituss Burgess, Kimberly Scott, Saycon Sengbloh, Hailey Kilgore, Heather HeadleyDonovan, Mary J. Blige and more.