Jennifer Hudson Shares Powerful Video of Son Singing 'Hallelujah', Calls It 'a Mother's Dream'
Christian singer Jennifer Hudson, who was a finalist on the third season of the singing competition "American Idol," has done a great job raising her 7-year-old son, David Otunga Jr.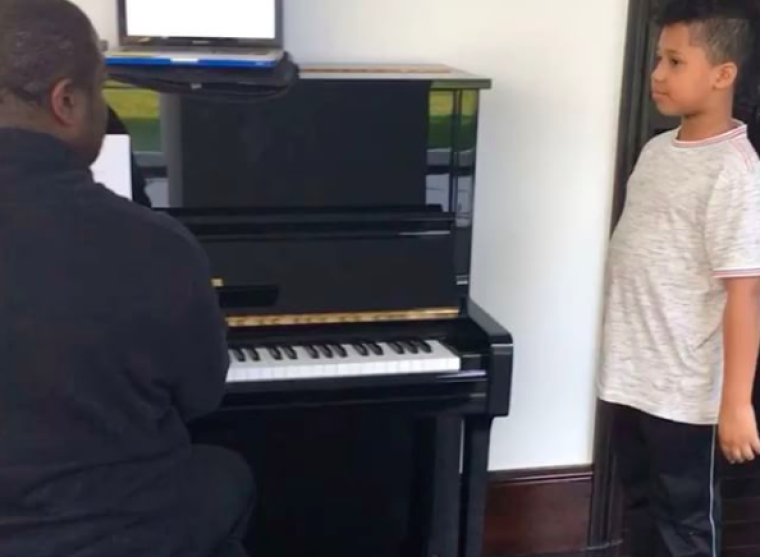 In fact, Hudson even managed to share her musical know-how to him. Otunga Jr. proved his musical prowess when Hudson shared a video on Instagram (@iamjhud) showing the young boy singing the song "Hallelujah" by Jeff Buckley.
"This is so precious to me. I can't even begin to describe how it melts my heart," Hudson wrote in the caption. "I did not want to shame my baby by shouting but...look at him...he's so serious and focused!" She said it was a "mother's dream" to see her "babies singing."
It's great seeing Hudson so happy, especially since she experienced her fair share of heartbreaks and loss in the past. Back in October 2008, her mother Darnell Donerson, brother Jason Hudson, and nephew Julian King were all slain by a man named William Balfour, who is now serving three consecutive life sentences.
With God's help and her family's strong support system, Hudson was able to move past the tragic incident.
In fact, Hudson was even able to forgive her family's killer, according to the Daily Mirror. "I feel like, for the most part, it's not his fault," she said. "It's how he was brought up. We tried to offer love, but you were so far gone that you couldn't even see that." 
She added that she understood God has a bigger plan for every heartache that happens, and "there would be no point in faith if it wasn't tested." Hudson said her mother always told her to look for a positive side in every situation, so that is what she is choosing to do.