Jennifer Lawrence Doesn't Believe in God But Admits She Still Prays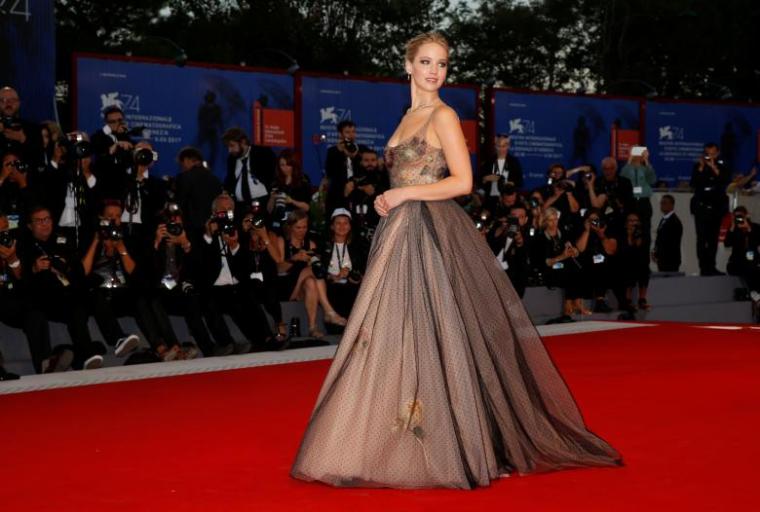 Oscar-winning actress Jennifer Lawrence admits that while she does not believe in God, she still prays and specifically to Him when her life is in danger.
Lawrence, 27, is considered the highest-paid actress in the world, and was awarded with the Sherry Lansing Leadership Award from The Hollywood Reporter. For her profile in the 2017 Women in Entertainment Power 100 issue of the magazine, Lawrence was interviewed by media mogul Oprah Winfrey who questioned the actress about her religious beliefs.
"I guess I am spiritual. I'm not religious," she told Winfrey in the conversation posted online this week. "I grew up very religious. I have a religious family, but I don't believe in anything."
The actress said she "wouldn't call myself an atheist" but was not quick to identify with a particular belief in God.
"I just believe in that thing, that something, whatever it is, that I do believe in," she said. "I don't think it identifies as a man. To argue over what it is is ridiculous because none of us have the answer."
Still, the Kentucky-raised entertainer said she continues the habit of praying that was instilled in her as a child and admitted to turning to God when she feared for her life.
"I pray, it's just I'm not praying to anybody specific," she said. "I grew up praying every night before bed, so I still sometimes do that, and it's a good checking-in time. But I was in a plane that had double-engine failure, and I was praying to God."
She laughed about the notion with Winfrey.
"Whether I believe in Him or not! I was like, 'I don't know if you're out there, but if you are, please, please [save] the airplane,'" she admitted.
Lawrence has spoken about her religious upbringing in the past and made mention of it when speaking out against the 2015 shooting at the Planned Parenthood health care facilities in Colorado.
"It isn't an attack on abortions. It's an attack on women because Planned Parenthood is so much more [than abortion]," she told Glamour last year. "My mom was really religious with me when I was young ... and I wouldn't have been able to get birth control if it weren't for Planned P. I wouldn't have been able to get condoms and birth control and all these things I needed as a normal teenager who was growing up in a Jesus house."