Jeremy Lin Calls for Prayer for 'Those in Power'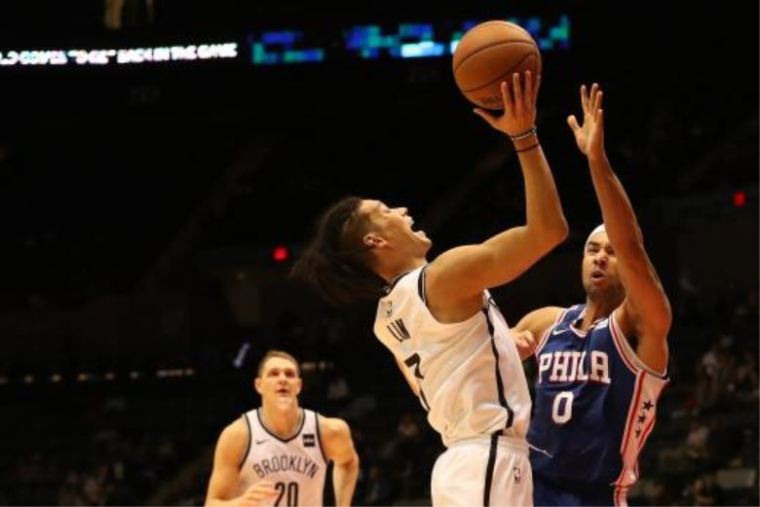 Jeremy Lin, the Brooklyn Nets point guard who sends prayer requests to a digital email group consisting of his fans, recently called for prayer for "those in power." 
"This summer, something that has really caught my attention is how politics and sports are colliding. I'm grateful to be able to live in the US and be a part of a democratic nation and I pray that our country would unify instead of divide during this time," Lin wrote in his 33rd prayer request Friday. "Please pray for those in power to make wise decisions, and that despite our differences, we would treat each other with grace and love. At the end of the day, nothing we see or go through is out of God's control and that's a reminder I need to tell myself at times."
Lin's latest prayer request comes after he publicly supported fellow NBA point guard Steph Curry for taking a stand against President Donald Trump. When Curry told reporters that he and other 2016-2017 championship winning Golden State Warriors were not willing to visit The White house as is tradition for NBA champions, Lin chimed in.
"I think that it's great for everyone to take a stand. I really like the way that Steph did it," Lin previously said, according Newsday. "I felt like he did it in a polite way where he wasn't trying to create hostility or separation. I felt like he was on one end being firm in his beliefs and expressing to everybody what he believes in, and at the same time being gracious about everything and not having any name-calling or things like that."
Curry explained why he was unwilling to visit The White House in the way that championship teams before him have.
"..We don't stand for basically what our president has — the things that he's said and the things that he hasn't said at the right times — that we won't stand for it," Curry previously told reporters. "By acting and not going, hopefully that will inspire some change when it comes to what we tolerate in this country, what is accepted and what we turn a blind eye toward. It's not just the act of not going, there are things you have to do in the back end that you have to push that message into motion."