Jeremy Lin Regains Passion for Basketball After Struggling With Discouragement
Jeremy Lin Regains Passion for Basketball After Struggling With Discouragement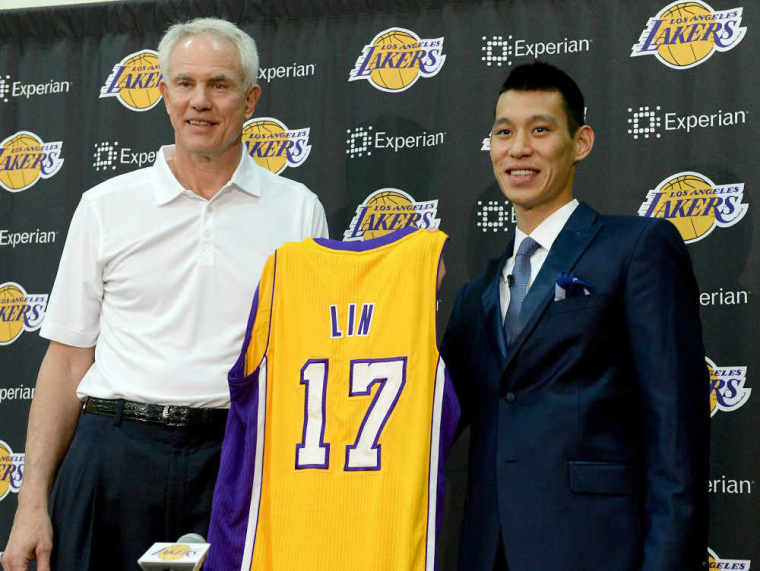 Christian NBA point guard Jeremy Lin may be seen as a role model by his many fans, but the athlete recently revealed that at the end of his season with the Los Angeles Lakers, which didn't go according to his plan, he struggled with a serious bout of discouragement.
The future of the 26-year-old, who is now an unrestricted free agent, is uncertain as he begins training for his next season.
 In a post on his personal blog, Lin assured his fans and supporters that other than his celebrity platform, he struggles with many issues that they do.
"I guess I'm saying all of that to say ... even though many of you may look up to me as a 'role model' or a 'story of perseverance,' I'm no different than you guys. I get discouraged, I get worn down, I get burned out," Lin wrote. "I have doubts, thoughts of giving up, and of not being good enough. But the beautiful part is that God comes through in His unique and perfect way every time!"
Lin heads a digital prayer group that he started this year where he emails prayer requests to people who subscribe. In an email titled "Jeremy's Prayer Requests 8" sent last month, Lin admitted to losing some passion for many aspects of his life after a tough basketball season.
"In many ways, I feel burned out from the season so please pray that I continue to regain passion and joy in all aspects of life," he previously wrote in the email prayer. "It's been increasingly difficult to deal with the frustrations of life, as I feel like I'm faster to reach my patience limit (another by-product of feeling burnt out), mostly because the season took a lot out of me."
The point guard recently admitted that he needed a break from basketball after an arduous season and lacked motivation to begin his training once again. After three weeks, his fervor for basketball seems to have returned and now he's putting his focus back on God.
"I started to really miss basketball and couldn't wait to start training again. As I begin my off-season I will focus on God's faithfulness, His perfect plan, and His unfailing love," Lin wrote on June 1. "Life isn't about maintaining your highs and eliminating your lows (because obstacles will inevitably come). Life is about cherishing your relationship with Christ and loving others through the highs and lows of life."
While Lin may not know which team he will be playing for next season, he is putting his faith in God by writing, "I may not know where I'm going next, but I trust Who I'm following!!"