Jeremy Lin Still Playing for God Amid Critics and Fame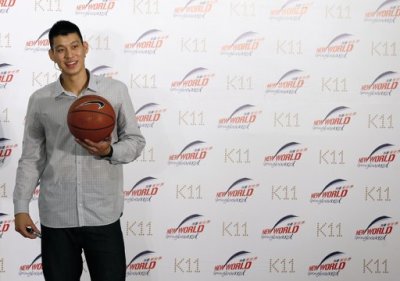 Jeremy Lin may have had a shaky start during his preseason premiere as a Houston Rocket, but the 24-year-old popular basketball star insists that he is still playing for God and adjusting to fame.
Lin has only shot 28.3 percent from the floor as a Rocket guard, averaging 6.3 points, 6 assists and 2.5 turnovers. Although he is adjusting to his new team after a breakout 2011-2012 season with the New York Knicks Lin insists that some things have not changed.
The Christian guard is still vocal about playing for God.
"I just play for God. That's what I need to focus on every day. I'm going to have good games; I'm going to have bad games," Lin told the Houston Chronicle. "If I play for God, if I play hard and if I try to give Him the glory, I'm OK. I need to learn to be OK with whatever happens and trust it's part of God's perfect plan."
Lin said focusing on his faith has helped him overcome the critics of his game.
"If I focus on God, I can tune everything else out," Lin said.
However, the Asian-American guard has admitted that he still has not fully adjusted to fame in the Houston Chronicle report.
"I still forget to wear a hat or wear glasses. To me, I'm like, it's grocery shopping. To everyone else, it's something different," Lin said of simple errands that have turned into crowds asking for autographs. "Even so many months removed, I'm still getting used to the fact I can't just go wherever I want, whenever I want."
However, Lin insists that he is paying more attention to his relationship with God than Linsanity.
"The whole Linsanity thing was a tremendous blessing, [it] has given me a tremendous platform now. Using the talent God has given me, the opportunity God has given me to glorify Him is very important to me," the guard told The Houston Chronicle. "Am I out there just trying to have everyone see me as a great basketball player and get the most stats or am I going to be a selfless teammate that buys in and tries to play the right way? Am I trying to play for that next contract or endorsement deal, or to please God?"
Jeremy Lin's "Linsanity" or the Sanity of God?