Jersey Shore Star DJ Pauly D Wanted Mother of New Daughter to Have Abortion, Now He's Fighting for Custody of Child, Says Report
Jersey Shore Star DJ Pauly D Wanted Mother of New Daughter to Have Abortion, Now He's Fighting for Custody of Child, Says Report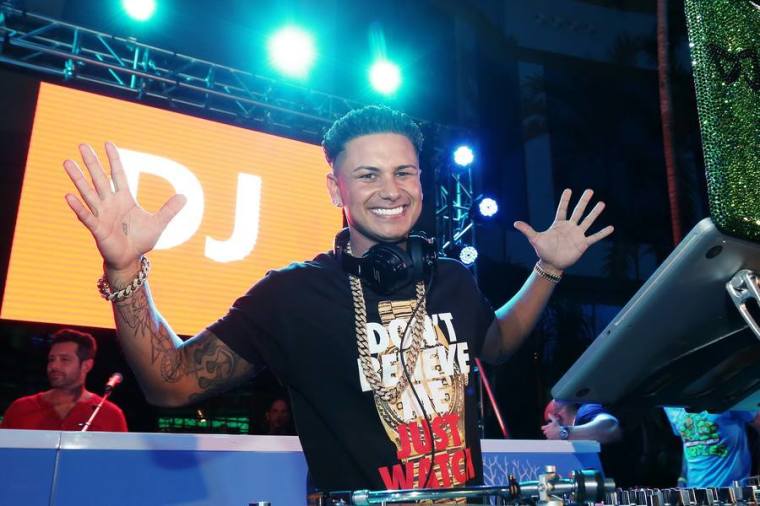 Popular DJ and Jersey Shore Star Pauly D, who recently announced that he had become a father to a daughter, reportedly asked her mother to abort her when she told him she was pregnant, but now he is fighting for custody of the child.
The DJ, whose real name is Paul DelVecchio, revealed in a recent tweet: "I'm proud I'm a father. I am excited to embark on this new part of my life." News further broke that the popular reality star and DJ, who Forbes.com estimated earned some $13 million last year, had fathered a daughter named Amabella Sophia with ex-Hooters waitress Amanda Markert.
On Thursday morning, popular entertainment website TMZ.COM reported that the DJ wanted Markert to end her pregnancy, noting sources claiming that Market was trying to shop text messages to a number of media outlets attesting to the DJ's request.
"Sources tell TMZ ... at the time Pauly felt it was the right thing to do, partly because of the way the baby was conceived. There was no plan to have a child ... and the fact is it was a one-night stand," noted the report.
The report also alleged that Markert accepted money from the DJ to have the abortion but did not go through with it.
In what appeared to be an attempt to address the allegations on Thursday, Pauly D tweeted: "Sometimes in life things aren't planned and they may even scare you at first, but they end up being a blessing."
In a later report on Thursday, TMZ reported that even though the DJ did not plan for his daughter, he is now battling the child's mother in court because he thinks she is an unfit mother.
"Pauly doesn't think the woman is a fit mother -- he points to the fact that she once worked at Hooters. He's also concerned because the woman, who's only 25 years old, has another kid," a source told TMZ.
"Sources say Pauly has not seen the child, who was born in May, but obviously he's looking to change that," the report noted.
"We're also told the baby mama is demanding child support ... and even though Pauly says he's ready and willing to step up and take care of the kid financially ... he feels like she's treating the kid like a winning lottery ticket. Exhibit A ... the woman recently posed the baby in a high chair that's covered in $100 bills," the report further noted.