Jesus Never Discussed Homosexuality Publicly, Says Megachurch Pastor of His Refusal to Talk Openly About Gay Marriage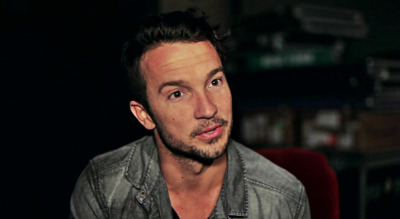 Hillsong NYC Pastor Carl Lentz commented in a recently aired CNN feature on his megachurch why he refuses to publicly express his position on homosexuality by noting that Jesus, who "was in the thick of an era where homosexuality … was wildly prevalent," did not address the issue "on the record in front of people."
Lentz made the remark when CNN reporter Poppy Harlow noted in an interview with the pastor and his wife, Laura Lentz, "Every article I've read about you guys says you decline to discuss gay marriage."
"Yes, it's a misquote because I do discuss it, just not the way people want me to," said Lentz. "When it comes to homosexuality, I refuse to let another human being or a media moment dictate how we approach it. Jesus was in the thick of an era where homosexuality, just like it is today, was widely prevalent. And I'm still waiting for someone to show me the quote were Jesus addressed it on the record in front of people. You won't find it because he never did."
The couple shared that gay men and women were welcomed at Hillsong NYC, with Lentz stating, "We have a lot of gay men and women in our church and I pray we always do."
Mrs. Lentz added, "It's not our place to tell anyone how they should live, it's – that's their journey."
Lentz was also asked for his view on politics, but he declined to reveal whether he was "right wing, left wing, Democrat, Republican" or of any other political persuasion.
"My thing is that Jesus transcends politics," he explained.
Lentz later added, "Some Christians say you can't be even be a Democrat and even follow Jesus. That really bugs me."
Harlow went on to note in her discussion of Hillsong NYC, known for its Millennial magnetism and come as you are culture, that some of Pastor Lentz's positions "are clearer than others," such as "don't get drunk" and "no sex before marriage."
Also interviewed for the feature was Hillsong Church Senior Pastor Brian Houston, who founded the ministry in 1983 with his wife, Bobbie Houston, in Sydney, Australia. The megachurch has numerous locations around the world, with the recently launched Hillsong Los Angeles becoming its second U.S. congregation.
Asked if Lentz was "the next Brian Houston, the next Joel Osteen," the Australian pastor said he very well could be.
Houston disagreed with the suggestion that it was perhaps Lentz himself, as opposed to the Gospel message, that was attracting people to Hillsong NYC, which reportedly welcomes about 5,000 worshippers weekly.
"Not really, I've seen the same response all over the world," said Houston. "People lining up for church in London, Cape Town, Stockholm, we've seen it. Even Paris, you know. Carl obviously, you know, he's magnetic, attractive guy …"
Hillsong NYC, launched in 2011, has been attracting media attention of late due to the large crowds that turn out for its Sunday services, its celebrity members and visitors (like Justin Bieber and Kevin Durant) and its concert-like atmosphere.
Letnz explained of his church that "we meet in a club and we're not gonna sing the songs you're used to singing and we're not gonna preach a message you think you're gonna hear."
The 35-year-old pastor made it clear that he was not a fan of using the term "religion" to describe his ministry.
"You can be religious about being a car thief. You can be a religious, you know, criminal but we have a relationship with God," said Lentz.
Watch CNN's feature on Hillsong NYC in the video player below: