'Jesus Revolution' filmmakers announce next movie starring Hilary Swank: 'Angels reside among us'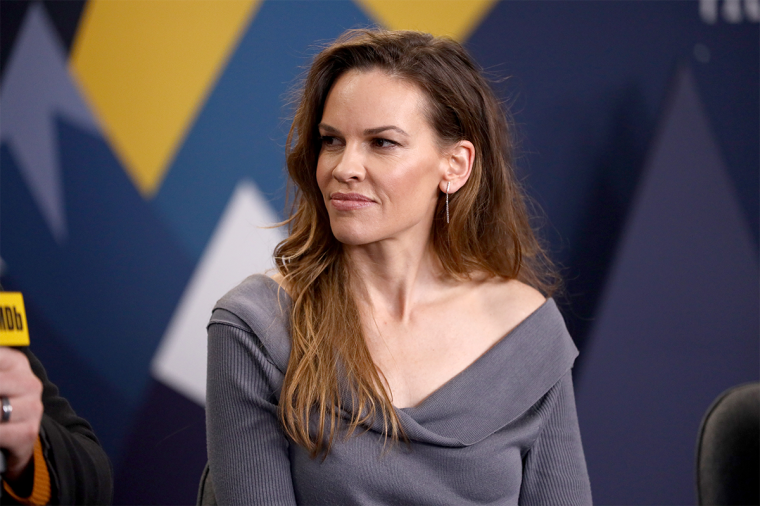 The Erwin Brothers, the filmmakers behind the faith-based hit movie "Jesus Revolution," have announced their next project: a true story starring two-time Academy Award winner Hilary Swank.
Titled "Ordinary Angels," the film will also feature "Reacher" star Alan Ritchson and is scheduled for an Oct. 13 theatrical release.
The project will tell the story of Sharon Stevens (Swank), a "fierce but struggling hairdresser in small-town Kentucky who discovers a renewed sense of purpose when she meets Ed Schmitt (Ritchson), a widower working hard to make ends meet for his two daughters."
"With his youngest daughter waiting for a liver transplant, Sharon sets her mind to helping the family and will move mountains to do it. What unfolds is the inspiring tale of faith, everyday miracles, and ordinary angels," reads an overview provided by Kingdom Story Company.
In a statement, Swank said she was drawn to the story "because it's such a powerful reminder that angels reside everywhere among us."
"And that faith, hope, grit and positivity are all powerful fuel for miracles," she said. "It's also a story about the power of organ donation — something incredibly near and dear to my heart. I couldn't be more thrilled to be a part of this story and message." 
The 48-year-old actress won Oscars for her roles in "Boys Don't Cry" and "Million Dollar Baby." She's also received two Golden Globes, a Critics' Choice Award, an Independent Spirit Award, a Gotham Tribute Award and a Screen Actors Guild Award.
"Ordinary Angels" is directed by Jon Gunn, written by Meg Tilly and Kelly Fremon Craig, and produced by Kingdom Story Company, the group behind hits including "I Can Only Imagine" and "Woodlawn."
"Ordinary Angels" comes on the heels of the success of "Jesus Revolution," which was released on Feb. 24 and grossed $45.5 million. Based on a true story, the film is set in the 1970s and chronicles the true story of a spiritual awakening amongst hippies in Southern California in a movement that was ultimately dubbed the "Jesus Revolution." 
The film's Rotten Tomatoes audience score sits at 99% from over 5,000 reviews, and it has also received an A+ CinemaScore. According to Collider, "Jesus Revolution" is Lionsgate's highest-grossing post-pandemic film since 2019.
The film's director Jon Erwin told The Christian Post he wanted the film to be "very, very authentic," adding: "The fact that Lionsgate let us make a movie called 'Jesus Revolution' is astounding and a miracle."
"For every story that our industry tells of a pastor gone bad, televangelists, whatever, there's 10,000 pastors doing great work on the ground all across America. I think the American pastor is one of the most … under-celebrated, under-seen jobs in American society that binds us together. And they're doing great work. And a lot of times those stories are not told," he said. 
"If this is content that you want to see, if you want to see more of this, you have to go support the content that you want to see more of," he added. 
The Erwin brothers, outspoken Christians themselves, previously shared why they're drawn to true stories. 
"We love true stories because that allows us to explore the real-life experiences and struggle that that person went through," Andrew Erwin said. 
The filmmaker added that sharing unfiltered true stories that highlight humanity "gives context for the things that, for us as Christians, are so important."
"It gives power to the message; it gives power to these moments that are life-changing that don't feel like propaganda or trying to sell something. It's just inviting somebody to understand somebody's real-life story," he said.