Max Ehrich baptized on set of 'Southern Gospel' amid 'personal challenges': 'It brought me closer to Jesus'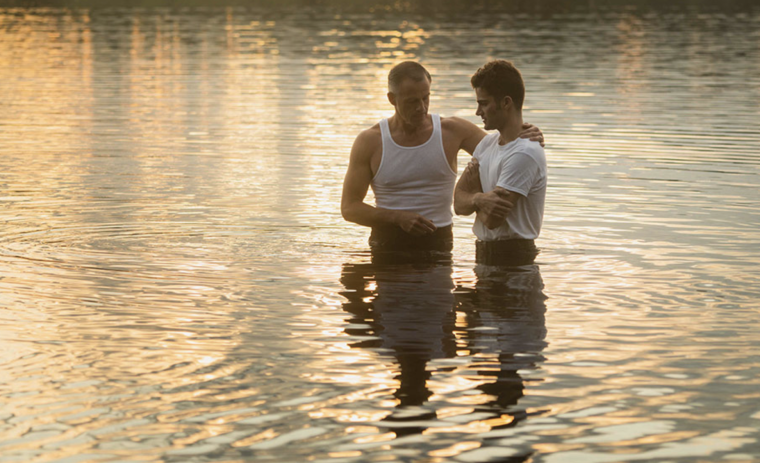 Emmy-nominated actor Max Ehrich knows firsthand just how powerful movies can be. 
The actor, who stars in the inspirational film "Southern Gospel," revealed in an interview with The Christian Post that he got baptized while on set for the film, which tells the true story of Samuel Allen, a rockstar given a second chance to overcome his past. 
"I actually got baptized during the movie," the 31-year-old actor said. "While my character was getting baptized, I came to the conclusion that I wanted to get baptized. It was kind of cool how it correlated; I was going through some personal challenges, and I felt like this movie really brought me closer to Jesus, closer to God. I was really, really excited to get baptized."
"This has had such a lasting impact on my life," he added. "I feel like I've always been a man of faith, but I think it's gotten to such a deeper level of what I think my purpose is and how I can use this industry and my platform to continue to spread the Good Word."
The film, which hits theaters nationwide beginning March 10, follows Allen, a 1960s rockstar, as he finds himself in jail on a drug charge. His path is a complicated one; he turned to a wild lifestyle after struggling with years of anger and hurt stemming from churchgoers who mistreated him and his family. 
Under the stipulation that Allen speaks to local churches and schools about the dangers of drug addiction, a judge dismisses the charges against the troubled singer. Given a second chance, he follows in his father's footsteps to become a preacher. In the process, he overcomes the influence of a powerful church leader with a personal vendetta against his family. 
The film also stars Katelyn Nacon ("The Walking Dead," LINOLEUM), Emma Myers ("Wednesday") and Gary Weeks ("Outer Banks). 
Ehrich, known for his work in the daytime drama "The Young and the Restless" and "Under the Dome," told CP he hopes the film highlights the grace and forgiveness of God — and encourages people either struggling with church hurt or resistant to Christianity to look to Jesus, instead of flawed humans, for the true Gospel. 
"Unless you're having the conversation straight up with Jesus Christ, you are talking to fellow humans that are finding their way and have their faults," he said. "And if anyone pretends like they don't, that they're perfect, they are most likely not really being honest with themselves."
"I do think that a lot of people have a connotation when it comes to church, God and Jesus, some people don't even like to say those words or think it's not socially a thing to be talking about," he continued. "I would just want them to know that they are loved and that they are forgiven and that they mattered. Jesus loves them, God loves them. And when they're ready to see them, They're there."
Though an uplifting film, "Southern Gospel" grapples with some tough topics, including drug addiction, racism, abuse and death. It highlights the reality that the Christian walk is often messy and paved with difficulties. 
"I think that sometimes — and I've seen this with people that I've asked to come to church with me out here in Los Angeles — people have this misperception that God and Jesus are not forgiving," Ehrich shared. "They see them as a parent that wants to punish them. But Jesus died for our sins; we are forgiven. At the end of the day, I think this movie really opens the door to what a strong message Samuel puts out … people can still feel like they deserve to love Jesus without needing to be perfect because we are all human. We are all sinners."
A musician, Ehrich got to put his talents to use in "Southern Gospel." The film features a number of original songs, all performed by the actor. Ehrich, who counts John Mayer and Coldplay among his musical influences, says he wants to use his voice to promote uplifting music that encourages listeners.
"I definitely love music that has a message behind it," he said. "I definitely do not like music that has a negative impact. I think it's really important that people use their art for good."
From Iconic Events Releasing and Bridgestone Multimedia Group, "Southern Gospel" is the latest in a slew of uplifting films to hit theaters in recent months, including the box office hit "Jesus Revolution" and "Big George Foreman." 
And looking ahead, Ehrich said he hopes to contribute his talents to more uplifting projects.
"This is definitely my favorite project I've ever done," he said. "So, I would love to continue to do projects, that have a strong, positive message and leave my mark in this world as someone that's using my artistry and my platform for good. I really, really love this film."
For more information, visit https://www.southerngospel.film/.