Nativity musical starring Antonio Banderas, Lecrae is in the works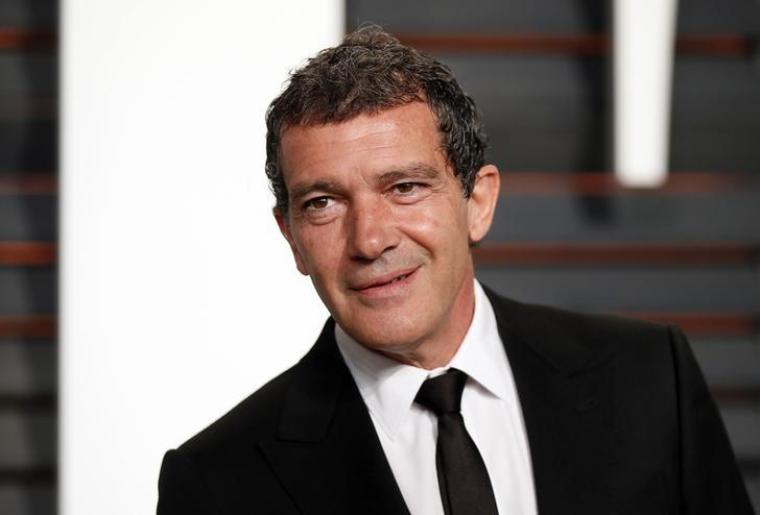 A holiday musical centered around the story of the Nativity is in the works and will feature a star-studded cast, including Antonio Banderas and Christian music stars Joel Smallbone and Lecrae. 
The yet-to-be-titled musical from AFFIRM Films will star Banderas as King Herod; Smallbone as King Herod's son; Lecrae as Gabriel; Milo Manheim as Joseph; "Outer Banks" actress Fiona Palomo as Mary; Rizwan Manji as Gaspar; Geno Seagers as Balthazar and Omid Djalili as Melchior. CCM artist Moriah Smallbone and "Fatima" actress Stephanie Gil will also be featured.
The project is in production with Monarch Media on the coast of Spain for a Nov. 10 theatrical release, according to a press release from AFFIRM films. 
According to the project's description: "A young woman carrying an unimaginable responsibility. A young man torn between love and honor. A jealous king who will stop at nothing to keep his crown. This live-action Christmas musical celebration for the entire family weaves classic Christmas melodies into new pop songs in a music-infused retelling of the timeless story of Mary and Joseph and the birth of Jesus. A unique new entry into the collection of holiday classic movies, this epic Christmas musical is unlike any before it."
Adam Anders ("Glee," "High School Musical," "The Passion") is directing the project. Anders also wrote the script along with Peter Barsocchini and the music with Nikki Anders ("Glee," "High School Musical") and Peer Astrom. It is produced by "A Week Away" producers Alan Powell and Steve Barnett.
"This joyous and fresh take on Mary and Joseph's journey, combined with the infectious music and insanely passionate vision of Adam Anders, made this an undeniable fit for Affirm Films and Sony Pictures to come alongside and help turn this amazing story into a Christmas classic that will resound with young children, families, teens and adults," said Rich Peluso, EVP and Head of Affirm Films.
The forthcoming Nativity musical is the latest in a slew of recent media ventures dramatizing the life, death and resurrection of Jesus. 
"The Chosen," a multiseason look at the life of Christ through the eyes of His disciples, has become a global phenomenon since its launch in 2017. In November, season three debuted on over 2,000 screens globally and grossed $8.75 million in sales on opening weekend.
"The Thorn," a stage production that combines martial arts, aerial acrobatics and emotionally powerful performances to bring the story of Jesus to life, is hitting the big screen for a special two-day Fathom event on March 6-7.
John Bolin, director of "The Thorn," told The Christian Post the success of projects like "The Chosen" and "The Thorn" is evidence that God's hand is on projects that glorify Him — and that people are thirsty for content that uplifts and encourages them.
"During the Renaissance, Christians led the way in the arts, from architecture to fine art, to music, across illuminated manuscripts," he said. "And then somewhere along the way, we sort of like gave that mantle over, we gave leading the arts over to secular people. And so I think there's an opportunity for us as the Body of Christ to not just tell stories, but to tell great stories and to do them at a high level."
"God is the architect; when He comes in, when He decides to make something work, it doesn't matter. There's nothing we can do to stop it, and there's nothing we can do to make it happen. When He comes into the equation, it's up to Him to do His work; we just have to be faithful with what we have."
Reflecting on the popularity of projects like "The Chosen," Jenkins told CP that viewers are drawn to the many aspects of Jesus' character, from His humble approach to humanity to His holiness and divinity. 
"I do believe that Jesus could be super serious, telling people there's only one way to Heaven," he said. "I do believe He also was very tender and loving. He said, 'I didn't come here to judge but to save.' In the past, people tend to just find one lane for Jesus. He's either super loving and never judgmental, or He's harsh and exclusive."
"The God of the universe, the Creator of the universe, dwelt among us and was a human being like us. He laughed with his friends and danced at weddings. When He did miracles, it was to reach a specific person's heart," Jenkins continued.