'The Chosen' wins Movieguide prize for most inspiring movie; Candace Cameron Bure earns Grace Award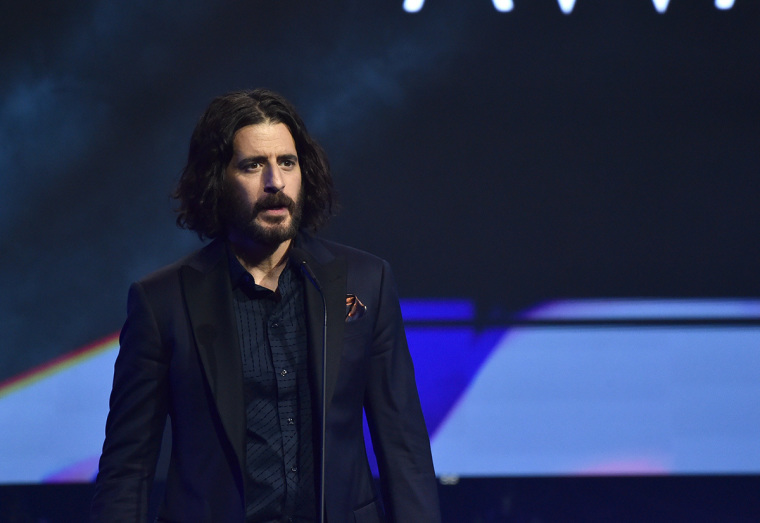 The Christian television series "The Chosen" won the Epiphany Prize for the most inspiring movie for its theatrical release of the first two episodes of Season 3 at the 30th annual Movieguide Awards ceremony in Los Angelos, California.  
Movieguide hosts its annual awards show to recognize the previous year's top family-friendly and faith-based movies and TV shows. The 2023 Movieguide Awards aired on UPtv on Sunday after being held Feb. 10 in a ceremony at the Avalon Theater in Hollywood.  
The Epiphany Prize, which the John Templeton Foundation sponsored, recognized "The Chosen" as the most inspirational and uplifting movie and television program that increases one's love or understanding of God. 
"The Chosen" is not only the No.1 crowdfunded media project in history, but it is also the first-ever multi-season show about the life of Jesus. The series aims to guide viewers to better understand the gospels more deeply by retelling and presenting the character, intentions and motivations of Jesus Christ and those who associated with Him throughout His life. 
The series is distributed by Angel Studios, — a company that streams, crowdfunds, creates and distributes films and TV series globally. Angel Studios is co-founded by brothers Neal and Jeffrey Harmon. 
"From the very beginning of this series, its success has been driven by the Angel investors, supporters, and fans who helped us create it, share it, and make it popular," said Angel Studios CEO Neal Harmon in a statement.
"The Chosen" Season 3 Episodes 1 and 2 were released in theaters on Nov. 18. 
"The Angel community fueled our historic success at the box office this past November, and this Movieguide award also belongs to them," Harmon stated. "We are grateful for the relentless hard work of 'The Chosen' and Angel Studios teams and we're honored to participate in this incredible awards show together."
Other award recipients include Candace Cameron Bure and Dolly Parton. Parton took home the Epiphany Prize for the most inspiring television show for her "Mountain Magic Christmas." 
Bure won the best family television award for her Great American Family film, "A Christmas … Present," her first movie with the family-oriented media company.  
Bure, 46, best known for her role in the ABC sitcom "Full House," serves in an executive role for the Great American Family media and has worked since April 2022 on producing and starring in faith and family-friendly content for the cable television network. She also won the Grace Award for TV performance, which honors the "most inspirational performance that best displays God's grace toward us as human beings."
Bure took to Instagram to express celebratory gratitude for her Movieguide recognition. 
In her post, she thanked GAC Media President Bill Abbott and Great American Family "for being unashamed to share scripture and the name of Jesus on cable television and for your dedication to faith and family entertainment."
"Pretty darn excited for my company! Our first movie out of the gate, 'A Christmas…Present.' And we won Best Family Television from MovieGuide Awards. I love my business partners/ work husbands/ long time friends so very very much," Bure wrote.