Candace Cameron Bure thanks fans after Great American Family becomes 'Fastest growing network' in cable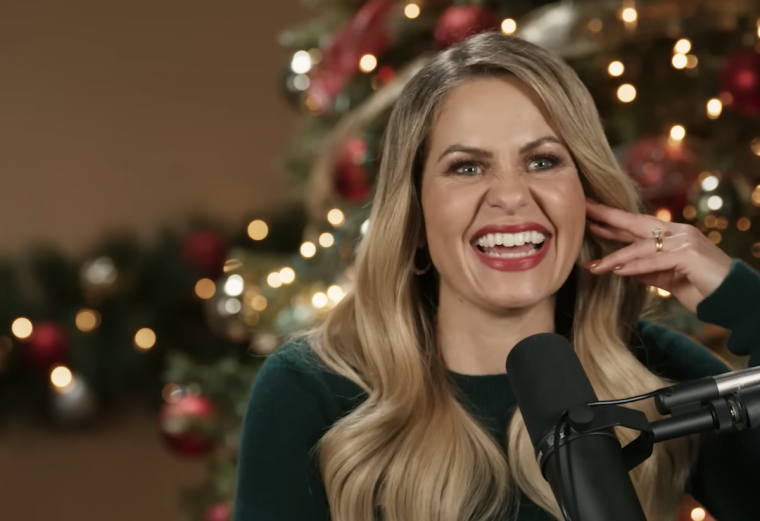 Actress Candace Cameron Bure, who became an executive at GAC Media last year, thanked her fans for making Great American Family the "fastest growing network" in all of cable TV.
The proud entertainer took to Instagram Story this week and shared a press release from the Great American Media that showed that the network closed out the fourth quarter as the "fastest growing network in all of cable television."
"Thank you for finding us and watching Great American Family Channel," Bure wrote over a snapshot of the press release.
"Great news for Great American Media's #GreatAmericanFamily to end 2022 & an even better way to start 2023. Happy New Year to everyone who helped make this happen, from people on-camera & off, but especially our viewers!" the network wrote in a tweet celebrating the news.
GAF noted that in just the second year of the channel's existence, it ranked "No. 1 in total day ratings growth in households (+113%)," ages 18-49 (+100%) and total viewership (+116%), as gathered by Nielsen.
The family network also came in No. 1 in "Primetime ratings growth in households (+128%) among all cable networks."
Bure's executive role at GAC Media began in April 2022, and since then the outspoken Christian has been working on producing and starring in faith and family-friendly content. 
According to Deadline at the time, Bure was asked by GAC Media to curate programming for its channels GAC Family and GAC Living.
The notable "queen of Christmas movies" also had a hand in developing GAC's "Great American Christmas" franchise.
"I am constantly looking for ways that I can inspire people to live life with purpose," Bure said in a statement last year. "GAC fits my brand perfectly; we share a vision of creating compelling, wholesome content for an audience who wants to watch programming for and with the whole family."
In November, Bure was highly criticized for saying the network would showcase traditional marriages.
Celebrities took to social media at the time to criticize the 46-year-old after she responded to a question by The Wall Street Journal about whether there would be any same-sex storylines in projects produced by Great American Family.
"I think that Great American Family will keep traditional marriage at the core," Bure said. 
According to its core values, GAF aims to be a "God-and-country alternative for holiday entertainment."
Along with celebrities, the LGBT activist group GLAAD (Gay & Lesbian Alliance Against Defamation) slammed Bure for her comment. Bure, however, responded in love via an Instagram post. 
"It breaks my heart that anyone would ever think I intentionally would want to offend and hurt anyone," she said. "It saddens me that the media is often seeking to divide us, even around a subject as comforting and merry as Christmas movies. But, given the toxic climate in our culture right now, I shouldn't be surprised. We need Christmas more than ever."
Bure, who has been in mainstream entertainment since she was a child as a star of "Full House," said she will continue to follow her faith  which calls her to love all people "fiercely and indiscriminately."
"To the members of the media responsible for using this opportunity to fan flames of conflict and hate, I have a simple message: I love you anyway," she wrote at the time. "To those who hate what I value and who are attacking me online: I love you. To those who have tried to assassinate my character: I love you. To everyone reading this, of any race, creed, sexuality, or political party, including those who have tried to bully me with name-calling, I love you."
Her first Christmas movie for the network was "A Christmas… Present." 
The popular TV series "Fuller House" and "Full House" starring Bure are also on GAC Family. 
"I've always had an entrepreneurial spirit, even as a teenager. I knew that I loved the entertainment industry and I did love acting, but I always felt like I wanted more," Bure told Variety in a previous interview. "I didn't just want to be an actor, which is a great thing. I wanted more, so I was always positioning myself and trying to learn, as a young adult, what else I could do — the other aspects of the industry, like producing or directing. I've loved watching people grow. I love seeing other entrepreneurs pursue their dreams."