'The Chosen' season 3 finale ranks among top 10 in weekend box office hits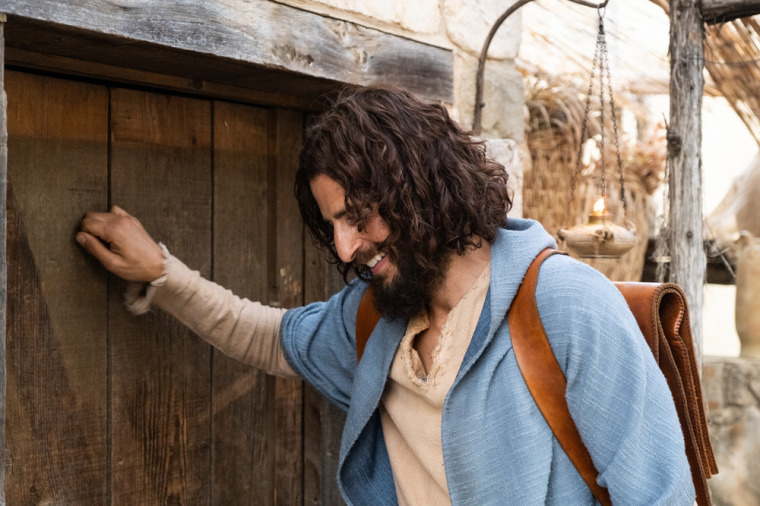 The season 3 finale of the hit TV series "The Chosen," consisting of episodes 7 and 8, was a hit over the weekend, coming in at No. 9 among the top 10 movies at the box office. 
Fathom Events extended weekend showings resulted in the film bringing in $3.6 million. 
This follows Thursday's successful run as the top-grossing film with $1.67 million from 1,940 select theaters that day, Deadline reported, adding that it outperformed the latest installment in the "Avatar" franchise, "Avatar: The Way of Water," for the top spot.
Dallas Jenkins, the creator of the most successful crowdfunded series of all time, said the series did not spend any money on marketing. He was surprised by the strong turnout.
"We just wanted to quietly make this available on the big screen to our fans for two days. It's fun to see them not keep it quiet," he said in a statement, according to Movieguide.
"We were excited to give you a chance to see the finale on the big screen, but weren't expecting this. Look what you did," reads a post on the series' Instagram page. "Episodes 7 and 8 of season 3 are so big they demand to be on the big screen. And apparently, you demand it too."
This is not the first time "The Chosen" has made a big impact at the box office. The series' first two episodes of season 3 premiered in theaters last November to a warm reception from fans.
The international hit series is about the lives of those who closely followed Jesus Christ. It had already been streamed nearly 408 million times worldwide as of last November when it was honored with an award from the Washington, D.C.-based Museum of the Bible for the program's cultural impact.
Produced by Angel Studios and available to watch via their streaming platform, "The Chosen" debuted in December 2019. By the end of its second season, it garnered critical acclaim and around 350 million views worldwide.
The season 3 finale highlights the pain of suffering a miscarriage and how followers of Jesus wrestle with God over it. It also features moments where Christ's followers are challenged by not having their prayers answered.
Actress Lara Silva, who plays Simon's wife, Eden, has a miscarriage while Simon (who later becomes known as Peter) is in the mission field with Jesus. The dramatic scene was depicted in episode 5 of the new season. Silva said she had to dig deep to portray such a painful event that happens to millions of women worldwide. 
"It was extremely hard," she told The Christian Post last week. "I had to really open my heart to, 'Wow, this happens to so many women.' So I dug in and I wanted to hear stories, and I wanted to listen to them. It made me reach out to friends and family that had gone through it. We just don't know how to deal, how to help women when they're struggling and going through that because it's so hard, and it's a traumatic experience when we lose a child."
The newest season showcases the burden that Simon's ministry with Christ has on Eden.
"I remember in season one, we were hashtag marriage goals and as the struggles come, everybody was like, 'Oh my goodness, this is real.' It's not just we're strong in our faith all the time. Sometimes, one is wavering in their faith more than the other. And so, in season three, it's Eden who is suffering in silence and asking, 'I've been faithful from day one, I've been a believer since day one and why is this happening to me?" Silva said.
The disciple Little James, played by actor Jordan Walker Ross, is portrayed as a disabled follower who has yet to receive healing.