'Jesus Storybook Bible' Author Broke Away From Rule-Based Christianity to Promote God's Grace Through Her Work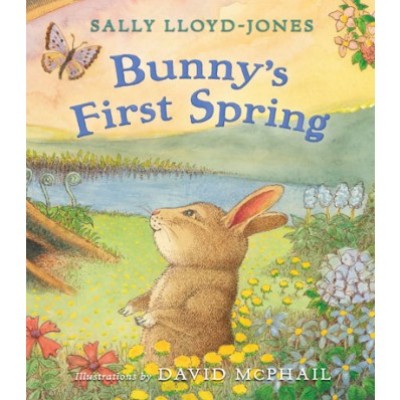 Acclaimed and beloved children's book author Sally Lloyd-Jones revealed the inspiration behind the best-selling Jesus Storybook Bible just in time for Easter and the release of her newest book, Bunny's First Spring.
The new picture book, which was released earlier this year, follows the widespread success of Lloyd-Jones' The House That's Your Home and the 2007 hit The Jesus Storybook Bible: Every Story Whispers His Name. Staying true to the author's gift for storytelling, Bunny's First Spring celebrates the Easter season of rebirth while teaching children about the beauty of renewal and transformation. Speaking to The Christian Post, the celebrated author revealed her early relationship with Jesus that led to a prolific writing career.
"I was four when I came to faith and understood that Jesus was my best friend," Lloyd-Jones, who was born in Uganda, told CP.
However, after moving from Uganda when she was four-years-old, Lloyd-Jones and her family began attending the Church of England, which the writer said was "very much about rules." It was there that the author formed a very strong bond with Jesus but harbored "skewed" beliefs about God.
"I knew that Jesus loved me, but I thought God was a big task-master, that kind of idea," Lloyd-Jones explained. "I could relate to Jesus, but I didn't really understand about God being kind and loving."
The Baby's First Bible author went on to recall the formative years spent in a rigid Sunday school and its effect on her early outlook of Christianity.
"As a child, what I got from that was only rules," said Lloyd-Jones. "That's how I got the idea, both that God was only loving if I was good, but at the same time, that Jesus was my best friend."
Fortunately, the teachings at the Church of England Sunday School led Lloyd-Jones down an extraordinary path into becoming the New York Times best-selling author she is today.
"It's huge reason why I wrote The Jesus Storybook Bible," she said. "I should thank them for that Sunday school. I can't have a child come away with thinking it's about how good they are. Through all my books is a sense of wanting kids to know they are loved, and that there is great joy and hope, as opposed to [the message] that if you're good, then God will love you ... that's so not true, it's not it at all."
As for the success of her books, Lloyd-Jones gives all thanks to God, crediting the accomplishments as a gift and viewing any accolades as being encouragement straight from heaven.
"Instead of feeling awkward, instead of trying to dodge these compliments and be proud, I realized doing that makes it all about you ... it's pride," she told CP. "But if you really believe it was a gift that came through [God to] you, then to be good at what you're doing is a gift, and you say 'Thank you' and give it to God again. He's giving you the encouragement, that's how I've come to see it."
Adding to Lloyd-Jones' long list of inspirational writings, Bunny's First Spring prompts readers to celebrate the changing seasons and the miracle of nature's rebirth. Moreover, the book concludes with the beautiful words of Martin Luther: "God has written the promise of new life not just in books alone–but in every leaf in Springtime."
Bunny's First Spring from Zondervan is available now in hardcover for $15.99 at retailers nationwide and online.