Jesus Tomb Discovery: Researchers Find Ancient Crusader's Cross Where Christ Was Buried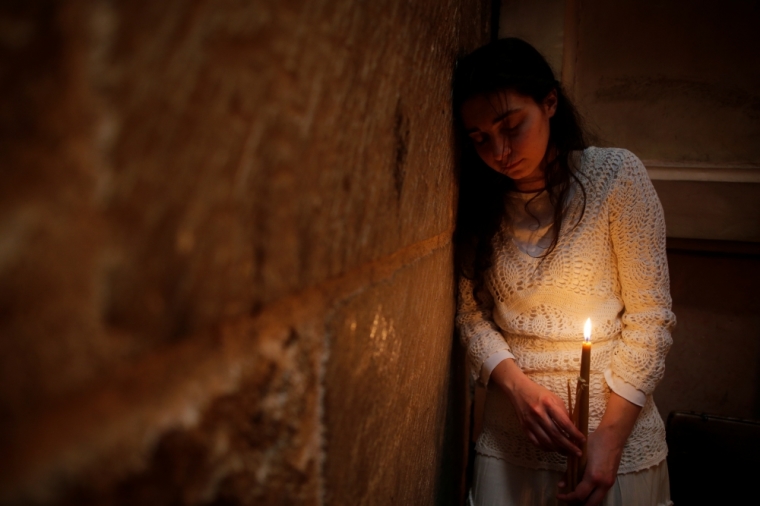 Researchers have announced new revelations in their ongoing restoration of the Church of the Holy Sepulchre in Jerusalem, believed to be the tomb where Jesus Christ was buried before His resurrection, and have discovered an engraved cross believed to have been left by 12th century crusaders.
The Mirror reports that workers at the famous church, which has been rebuilt and destroyed numerous times throughout the centuries, have lifted the tomb's marble lid for the first time in 500 years. Previously, they discovered the limestone shelf where Jesus's body is believed to have been placed after His crucifixion.
Now, they have also found a second gray marble slab they did not know about before, which is reportedly engraved with a cross carved by 12th century crusaders.
"The most amazing thing for me was when we removed the first layer of dust and found a second piece of marble," said Fredrik Hiebert of National Geographic, a partner in the restoration project.
"This one was grey, not creamy white like the exterior, and right in the middle of it was a beautifully inscribed cross. We had no idea that was there," he added.
Hiebert said getting the Greek Orthodox Church, the Roman Catholic Church and the Armenian Orthodox Church leaders responsible for the tomb to agree to open it for repairs was a difficult task, but he was very glad when the communities came to an agreement, allowing the project to go ahead.
"Everything has to be approved by the committee, so even changing a candle takes a long time," the researcher revealed.
"There is a ladder by the main entrance to the church that hasn't moved in 240 years and they still haven't reached a decision. It's called the immovable ladder," he added.
"So the fact we were finally allowed to carry out this work is a triumph of negotiation."
The archaeologists are using radar and thermographic scanners to gather information from the insides of the tomb before unsealing it, but have warned that the data is so extensive that it will take months to analyze.
The MailOnline shared dozens of new images last week of the $3.7 million restoration project, which is expected to continue into spring 2017.
Part of the project will also seek further evidence to support the claim that the tomb is indeed the location where Jesus was buried.
"While it is archaeologically impossible to say that the tomb recently uncovered in the Church of the Holy Sepulchre is the burial site of an individual Jew known as Jesus of Nazareth, there is indirect evidence to suggest that the identification of the site by representatives of the Roman emperor Constantine some 300 years later may be a reasonable one," a National Geographic report noted from earlier this year.