Jewish couple can sue after Christian charity rejected their foster care application: court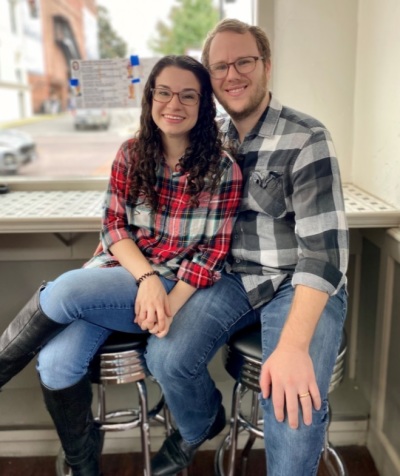 A Jewish couple can continue their legal battle against Tennessee after a Christian foster agency rejected them over religious differences, an appeals court panel has ruled. 
Elizabeth and Gabriel Rutan-Ram filed a complaint against the Tennessee Department of Children's Services last year after the state-supported Holston United Methodist Home for Children rejected their foster care application.
On Thursday, a three-judge panel of the Court of Appeals of Tennessee at Nashville unanimously ruled that the Rutan-Rams have the right to sue the DCS.
Judge Andy Bennett authored the panel opinion, overruling an earlier panel opinion that dismissed the lawsuit, writing that the couple "have alleged distinct and palpable injuries in the form of violations of state constitutional rights, which certainly qualify as recognized legal rights and interests."
"We conclude that the allegations of the complaint are sufficient to demonstrate that Tenn. Code Ann. § 36-1-147 and the Department's actions authorized and enabled Holston's discrimination against the Couple based upon their religion," Bennett continued.
"Accordingly, the Couple's pleadings sufficiently meet the requirement of establishing causation for standing in Tennessee courts at this stage of the proceedings."
The panel also concluded that the six state taxpayers who joined the lawsuit as plaintiffs who objected to their taxes being used to fund the policies of DCS had standing to sue.
Americans United for Separation of Church and State, a progressive legal group representing the Jewish couple, celebrated the panel decision in a statement Friday.
"Liz and Gabe Rutan-Ram suffered outrageous discrimination because they are Jewish," said Americans United President and CEO Rachel Laser in the statement.
"Liz and Gabe deserve their day in court, and Americans United intends to see that they get it. Religious freedom must never be a license to harm others — and AU is the shield that protects us all from those who would weaponize it."
Founded in 1895, the Holston Home has reportedly helped over 8,000 children and receives reimbursement through the U.S. Department of Health and Human Services' Title IV-E.
Bradley Williams, president and CEO of Holston, told The Christian Post in January 2022 that "the caregivers we partner with" are "extensions of our ministry team serving children."
"So, from the very beginning, we seek to find alignment with them, and if we cannot do so, we try to help them find an agency that may be a better fit," he said. "Finding other agencies is not hard to do. In Tennessee, for example, there are six other agencies for each one faith-based provider."
Williams believes that "forcing Holston Home to violate our beliefs and place children in homes that do not share our faith is wrong and contrary to a free society."
In July 2022, a three-judge panel of the Chancery Court in Davidson County ruled 2-1 to reject the Rutan-Rams' lawsuit, with the majority arguing in part that the couple's legal complaint was moot since they were able to complete the programs and receive certification through DCS months after being rejected by Holston.
"Because the Couple has received the very services they claim they were previously denied, the Panel Majority adopts the Defendants' analysis and concludes that any issue related to denial of services is not capable of the prospective relief the Plaintiffs seek and is now moot," read the Chancery Court opinion.
The 2022 ruling also argued that the complaint was inapplicable because the couple had originally planned to foster a child in Florida, while Holston only does in-state arrangements.