Jim Caviezel Shares a Charge From Jesus After Billy Graham's Passing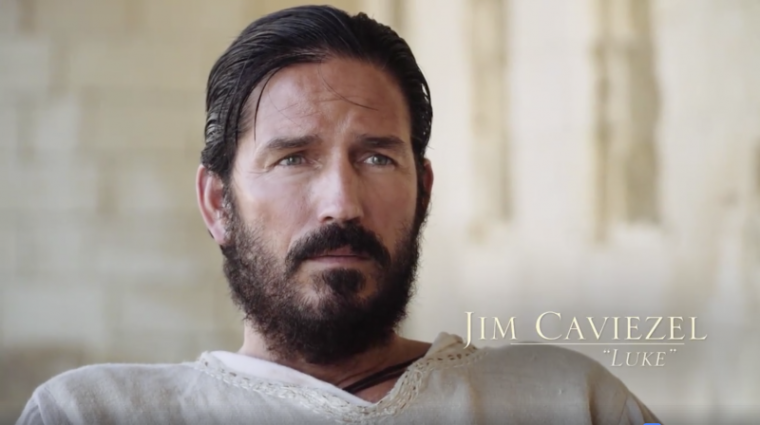 NASHVILLE — Hollywood actor Jim Caviezel is gearing up for the release of his new film, "Paul, Apostle of Christ," and shared that after Billy Graham's death he believes Jesus is now calling those who looked up to the evangelist to carry the torch.
"Recently, Billy Graham just passed. Who will lead us now? What would Billy say here?" Caviezel told The Christian Post, comparing Graham's impact to that of the Apostle. "But now Jesus comes to us and [says], 'the student has to become the teacher now.'"
Graham passed away peacefully last Wednesday at his home in Montreat, North Carolina.
The actor noted that his mentor and friend, Frank Stewart, also died recently and that "Paul, Apostle of Christ" is dedicated to Stewart.
"He was Paul to me my whole life ... so at the end [of the film] when he said, 'Paul has to move on,' it was the same kind of thing that went through me when Frank had to finally go back to God," he said.
"But we have to believe in the life after and that people like Billy Graham and Frank Stewart are more powerful now than ever."
"Paul, Apostle of Christ," which hits theaters Easter weekend, will bring to life the story of Saul of Tarsus, who was known for persecuting and murdering Christians but went on to become one of the most powerful and important figures of the Church after he encountered Jesus on the road to Damascus.
"Paul, Apostle of Christ" stars Caviezel ("Passion of the Christ") as Luke; James Faulkner ("Game of Thrones") as Paul; and Olivier Martinez ("S.W.A.T."), Joanne Whalley ("A.D. The Bible Continues") and John Lynch ("The Secret Garden").
The film will showcase when "Paul suffers alone in a Roman prison, awaiting his execution under Emperor Nero. Mauritius, the ambitious prison prefect, can hardly see what threat this broken man poses. Once he was Saul of Tarsus, the high-ranking and brutal killer of Christians. Now his faith rattles Rome. At great risk, Luke the physician visits the aged Paul to comfort and tend to him — and to question, to transcribe and to smuggle out Paul's letters to the growing community of believers. Amid Nero's inhuman persecution, these men and women will spread the Gospel of Jesus Christ and change the world," according to the synopsis.
Filmed in Malta, which is an archipelago in the central Mediterranean between Sicily and the North African coast, "Paul, Apostle of Christ" will premiere in theaters nationwide on March 28.