Jim Caviezel stars in Angel Studios film about true story of federal agent who saved children from sex trafficking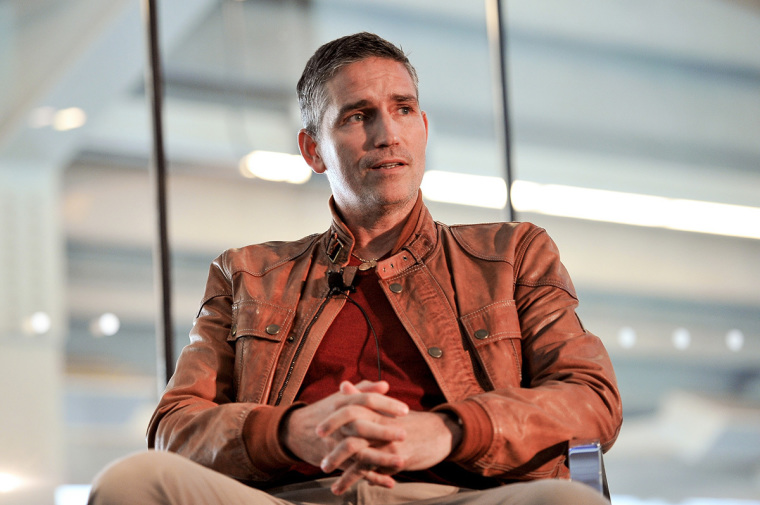 PROVO, Utah — "The Passion of the Christ" star Jim Caviezel stars in "Sound of Freedom," an inspirational film based on the true story of Tim Ballard, a former U.S. government agent, who quits his job to devote his life to rescuing children from global sex traffickers.
The film was recently acquired by Angel Studios, the group behind "The Chosen" and "His Only Son," and will debut in theaters during the second half of 2023. It's written and directed by Alejandro Monteverde (Toronto winner "Bella" and "Little Boy") and produced by Eduardo Verástegui.
"Sound of Freedom is a taut, wrenching, yet inspirational true-life story that shines a light on the grim reality of child sex trafficking and of a man who risks everything to bring a ray of light and hope to the most hidden corners of our world, seeking to save children chained in the dark," reads the film's description.
Caviezel, who played Jesus Christ in "The Passion of the Christ," stars as Ballard, a federal agent who has been working in the dark world of child crimes for 12 years, "and is beginning to lose hope — until he rescues a 7-year-old boy who was kidnapped, along with his sister, by brutal traffickers. When the boy asks Tim to find his sister, Tim discovers his life's mission: rescuing children from sex slavery, wherever they might be."
In a sit-down interview with The Christian Post, Verástegui revealed he felt called to bring the story to the big screen after meeting Ballard and hearing firsthand the horrors of the sex trafficking industry. 
"We're talking about millions of children around the world kidnapped for sex; these kids are being raped 15 times a day for many years," he said. "And when the traffickers don't want them anymore, because they're not fresh meat anymore — that's how they talk — they open them and sell their organs. If this doesn't move you, if this is not enough for you to wake up and do something, I think you're dead. I hope this movie will touch millions of hearts."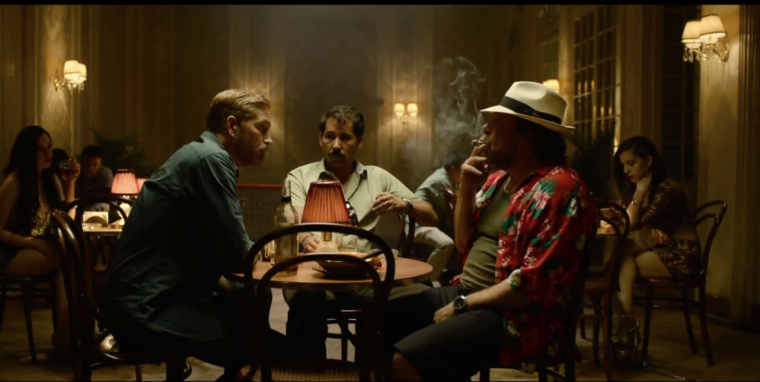 A native of Mexico, Verástegui worked in soap operas and even performed in a successful boy band before he felt God calling him to create uplifting content. He said he now wants to use his platform to tell stories that matter, stressing that "media influences how people think."

"I believe that this film will raise awareness," he said. "That's our goal. You want to entertain people, yes, but at the same time, after they leave the theater, they don't leave only full of popcorn and soda and candies, I want them to live full of hope, full of love, wanting to love more, wanting to judge less, wanting to complain less, wanting to become the best version of themselves. I believe that we all have talents and we all have different missions, but I think this should be the most important mission: Coming all together for the children."
According to statistics from the State Department, there are an estimated 27.6 million victims of human trafficking worldwide at any given time. Human trafficking refers to "a crime whereby traffickers exploit and profit at the expense of adults or children by compelling them to perform labor or engage in commercial sex."
Verástegui lamented that despite the prevalence of human trafficking, relatively few people know it exists. 
"This is in schools is everywhere," he said. "It's happening through the internet, through social media. Child pornography is growing and growing and people are getting addicted to it. And then next thing you know, they are the new clients [of sex trafficking]. This thing is growing … sooner or later, it will reach all of us, and we will be living a nightmare that is going to be very hard to wake up from if we don't do something now."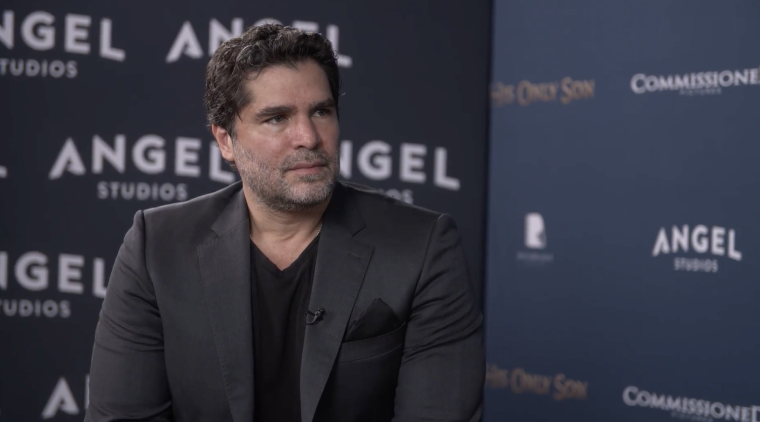 Though acknowledging stories of human trafficking are difficult to hear or see, Verástegui said it's crucial to bring such stories to people's attention. After his eyes were opened to the reality of the issue, he said, he cannot stay silent. 
"Either you use the talents that God gave you to serve Him and others, and make this world a better place, or use your talents in a selfish way, which is how I was doing it before," he said. "You end up destroying yourself and everything else. So you have to ask yourself, 'Who am I serving? Who am I working for? What am I doing with my life, with my talents? Am I serving or helping? Or am I destroying?'"
"Sometimes you and your own personal dreams can become your worst enemies if those dreams are not in line with God's will in your life," he added. "Every day, I'm asking God to help me to become the person He created me to be."
"Sound of Freedom" is the latest in a slew of uplifting content from Angel Studios, which allows investors, known as the "Angel Guild," to choose which titles will be created, funded and distributed. The studios' first projects, "The Chosen" and Dry Bar Comedy, have quickly become worldwide sensations, while their first feature film, "His Only Son,"grossed $5.5 million while showing in less than 2,000 theaters across the country. 
Neal Harmon, CEO of Angel Studios, told CP that the success of Angel Studios' projects speaks to the power of the Angel Guild, people, he said, are saying, "We don't need the gatekeepers in Hollywood to tell us what's good. We know what's good, and we're going to find it."
"There's a culture around traditional Hollywood and the gatekeepers of Hollywood that make the decisions about what's going to make it to the theaters," Harmon said. "They don't necessarily see the world as the rest of us regular people do. The Guild is made up of regular people. And they see the world differently than the gatekeepers in Hollywood. And so, with our model, any story that amplifies light and is told well is going to find its home."
"Every single story that comes out on Angel is composed by filmmakers who see it as their life's mission. It is the most important story they could possibly tell with the skills that they've acquired. And they didn't have a home in the traditional system, and now they do."